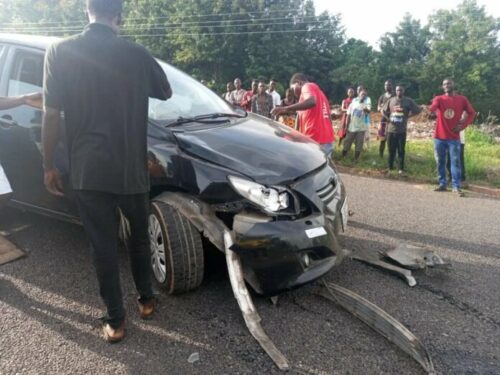 A speeding private car has crashed a 60-year-old woman to death at Nyamebekyere a community along Koforidua to Adukrom highway in the Eastern region.
The fatal crash occured Saturday March 25, 2023 around 4:30pm.
The deceased woman identified as Grace Adu was walking along the road when the Toyota Corolla private Car with registration number GE 4157-23 driven by an Engineer with Electricity Company of Ghana veered off its lane to the other lane, knocked down and dragged the woman to a distance killing her instantly.
The impact of the crush caused the driver to lose control of the steering wheel and crashed in the concrete gutter of the road.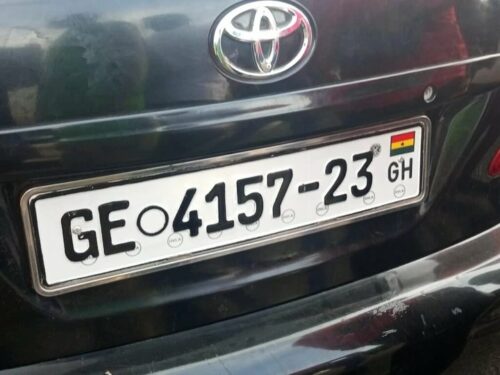 The driver sustained injury and rushed to the hospital.
The accident attracted dozens of residents to the scene amid shock and sadness on their faces.some could not hold back their tears seeing the tattered body of the woman who was seen in the community throughout the day.
Police reported at the scene to take the body to the morgue and towed the accident car for investigation.
The deceased left behind two of her grandchildren whom she was living with in a rented room in the community.
Assembly member for Nyamebekyere Daniel Aboah Osew expressed worry on how drivers speed excessively on the road still under construction.
He said speed rams will be construction when the contractor completes the project.
The accident occured hours after Six (6) passengers died in a fatal crash on Kpong stretch of Akosombo to Tema Highway in Eastern region.
The deceased persons include two males and four females. Six others also including two males and four females were injured two of whom in critical conditions but admitted at Hospital.