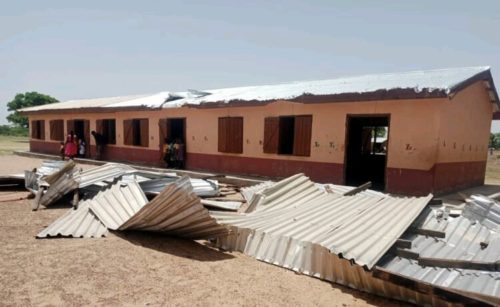 Tempane District in the Upper East Region has witnessed one of its horrible windstorm attacks even as the region is about to witness the rainy season.
Information gathered by Apexnewsgh.com, especially from the District Chief Executive Issaka Anibida and the Tempane district NADMO Director Assana Williams Adams says communities in the entire Tempane district were affected by the heavy windstorm.
The DCE told this platform: "We have about nine (9) schools ripped off, a health center and its accommodation for health workers. As for private houses, is too many, and as a result, we lost two (2) people and three (3) others with some level of injuries. For those who died, a tree failed on one and the other, a block house collapsed on him. So that is the situation"
Meanwhile, the Tempane District Director of NADMO Asaana Williams Adams expressed that the damages caused were huge. According to him, there were no trees in the district to protect houses.
"Climate change is really real. In our area here, we are trying to conclude that is because we don't have trees which is why the wind storm was able to destroy things. This is due to the limited trees around us. No protection and we have been including it in our sensitization for people to plant trees. He said
Asking about what NADMO is doing to assist those affected. The District Director said: We are unprepared, we have not gotten anything for emergency.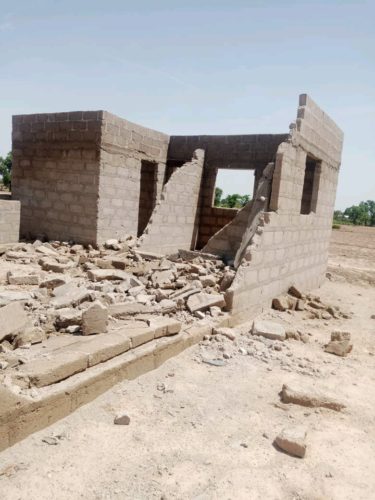 Further added: "We are yet to put up a report to see what will happen. In the past years, we used to have something called emergency but is like now, we don't have it. For those who are not closer to schools and churches, they are staying with their relatives".