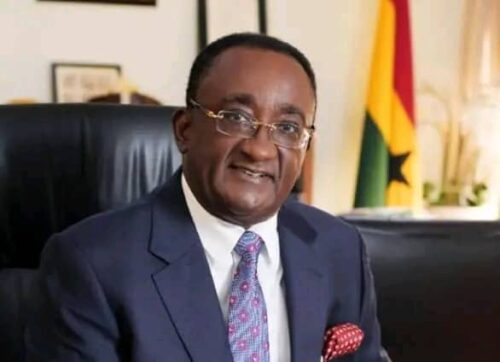 A PRO-NPP group, Patriotic Front for NPP(PFN), has described the former Minister for Food and Agriculture, Hon. Dr. Owusu Afriyie Akoto, as the best person who can lead the ruling New Patriotic Party's (NPP) quest to break the 8 in next year's election.
The group argues that the former Agric Minister has an unblemished personal and political record which makes him the most ideal candidate to lead the ruling party in the December 2024 general elections.
According to them, considering the current political climate coupled with the fact Ghana is at the receiving of a global economy meltdown, the party will require someone who is decisive, bold and competent with untainted record to challenge the opposition National Democratic Congress come December 7 next year.
In a statement issued and signed by the group's Chairman, Mustapha Monsoon and Spokesperson, Cephas Acheampong, the PFN noted that "Dr. Owusu Afriyie Akoto ticks all the boxes in terms of the criteria needed to lead the NPP into an election as crucial as the December 7, 2024"
They said the kind of transformation Dr. Owusu Afriyie Akoto brought to the agricultural sector and the unprecedented successes he achieved with the introduction of the flagship Planting for Food and Jobs programmes, makes him outstanding amongst his colleagues.
The group argued that it was under the leadership of Dr. Owusu Afriyie Akoto, the agricultural sector witnessed an unprecedented 8.4 % GDP growth, owing largely to the policies and programmes espoused by the former Minister.
"Aside his competence and successes achieved over the last six years, Dr. Akoto appears to be the compromise candidate who can unite the party whose front has become polarised due to fictionalism," the group averred.
They noted that in terms of support and contribution to the NPP, none of the aspirants comes close to Dr. Owusu Afriyie Akoto, adding that the former Minister for Food and Agriculture's contribution to the NPP both in opposition and in government are unquantifiable.
The PFN has therefore made passionate appeal to delegates of the party not to allow themselves to be influenced by monetary considerations, but instead consider the supreme interest of the NPP in the selection of a candidate to lead the party.