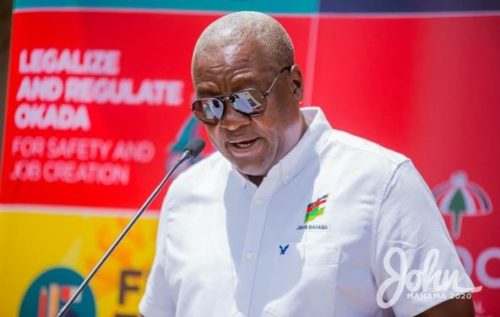 Former Presidential Staffer, Stan Xoese Dogbe, says the flagbeaerer of the National Democratic Congress (NDC), John Dramani Mahama, is a better option for the youth.
He highlighted the social intervention programmes Mr Mahama plans to assist the youth with to help them fend for themselves.
Stan Dogbe in a Facebook post said, "John Dramani Mahama is a trusted leader who has, in the past, implemented several initiatives to empower the youth of Ghana. His Youth Enterprises Support (YES) initiative provided funding, job opportunities, and skills training for many young Ghanaians.
He plans to introduce other youth-focused schemes, including free vocational, artisanal, skills and technical training under the National Apprenticeship Programme. This welcome initiative will help young Ghanaians gain valuable skills, be self-employed, be employers and be able to fend for themselves".
He further emphasised the potential the flagbearer of NDC has in addressing critical issues that will inure to the benefit of the youth.
"John Mahama and the NDC offer a comprehensive vision for the future of young Ghanaians, with a promise of a 24-hour economy and significant investment in infrastructure.
His commitment to youth empowerment, education, and good governance makes him the better choice for the future of Ghana. He has the potential to address critical issues, provide a more promising future for the youth, and work with the citizenry to Build the Ghana We Want," he stated.
The former presidential staffer blasted the governing New Patritoc Party for failing to address youth unemployment.
"In contrast, Nana Akufo-Addo and Mahamadu Bawumia's current administration has failed to address youth unemployment and the struggling education system. Corruption remains pervasive, and the promises made to the youth have yet to be fulfilled. These two have been a big failure when it comes to the youth".