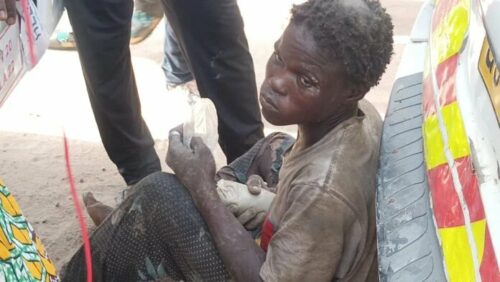 A woman believed to be in her late 40's has been arrested by Youth of Gomoa Buduburam and forced her to desilt gutters as punishment.
According to the residents, the notorious thief who usually dresses and behaves like a mad woman roams the streets goes to houses to steal items on the blind side of owners.
She was caught on Sunday, March,12,2023 morning stealing from a shop at Budumburam lorry station.
She was nearly beaten to pulp and set ablaze as residents say she's been on their wanted list for so long a time.
She was made to desilt the gutters after being beaten to teach her a lesson.
The suspect was later sent to the Budumburam for an intorrogation after they collected the stolen items from her.
Source: Kasapafmonline.com