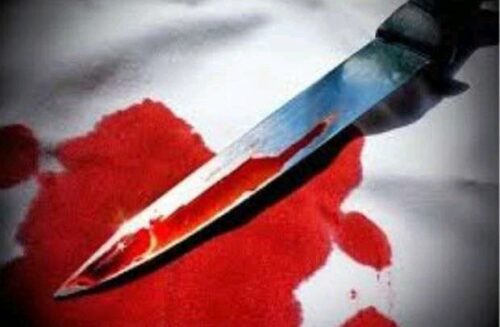 Another woman has been murdered by her husband, a development which has added to the statistics of such cases in recent times.
It comes on the heels of the alleged fatal shooting of Maa Adwoa by Inspector Ahmed Twumasi in Kumasi. The difference here however is that the police officer was not a husband to the deceased.
Femicides are heartbreaking especially when there are premonitions about them but these are ignored.
The murder of a woman in the Accra suburb of Nungua as reported yesterday is worrying and pushes us to wonder what at all would push a man to want his wife dead having showed love to her in earlier times.
Many women have lost their lives as a result of wobbling marriages which have persisted untreated appropriately. Signs that such marriages would not end up well positively glaring as they are often get temporary support by clerics and elders of families in their bid to keep the union alive. Such interventions take the form of asking the women to return to the house of bondage where they ended being murdered.
Some victims of such murders suffer beatings at the hands of their husbands until the ultimate happens.
Sometimes neighbours are unable to intervene, afraid of incurring of the wrath of the roaring husbands as they descend upon their punching bags, their wives.
In our social setting, nobody would want to be seen to be calling in the police when a man is pummeling his spouse in the bedroom. When such victims of the incessant assault eventually succumb to death, as the body can no longer take the physical abuse, only then would neighbours narrate what they have witnessed over the months or even years.
In a social media post yesterday, a woman was overhead recalling how in the course of the troubled marriage regarding the subject under review some clergymen kept intervening to protect the marital union. Unfortunately the outcome of protecting the marriage when clearly it was no longer viable is murder.
When marriages are troubled, family elders and clergymen should be mindful about the possibility of such outcomes and recommend or even enforce separation or even divorce.
This woman's death, the latest as it were in the series of such murders, was avoidable. Those who pleaded with the deceased to stay on have failed her and should be blamed for what befell her.
Sometimes such troubled marriages are characterised by incessant misunderstandings and allegations of infidelity.
There is no gainsaying it that some of these cases are symptoms of subtle mental illness on the part of the aggressors. Subtle as they are, these mental illnesses are hardly noticed. Most people are unable to determine signs of mental illnesses, the wives of such patients bearing the brunt of it all through verbal and physical abuse or both.
Men who constantly beat their wives should be examined for mental imbalance, and when this is established by psychiatrists, the marriage should be dissolved forthwith to save lives.
Source:DAILY GUIDE