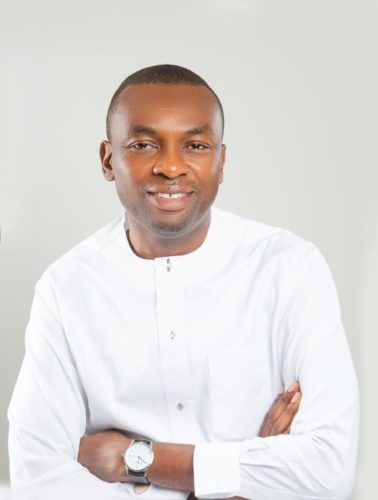 Following the successfully executed presidential primaries of the New Patriotic Party held on Saturday, November 4, 2023, the NPP aspiring member of parliament for Atwima Nwabiagya South Constituency Dr Dennis Addo, has congratulates His Excellency Dr Mahamudu Bawumia, the vice president for his victory.
A letter sited by this medium elucidate that, "I Dr Dennis Addo extend my warmest and most heartfelt congratulations to you Dr Mahamudu Bawumia on your emphatic victory in the NPP Presidential Flagbearer race".
He said, the achievement of vice president is a testament to his leadership, vision, and the overwhelming support has has garnered from the party members.
Touching on his dream as MP for Atwima Nwabiagya South, he emphasize, he's thrilled about the prospect of working with Dr Bawumia to break the 8 and secure victory in the upcoming general elections.
"Your dedication, intelligence, and commitment to our party's cause are truly inspiring, and I have no doubt that together, we can achieve great things", he added.
According to him, the resounding victory of Dr Bawumia in the NPP Presidential Flagbearer race is a significant milestone, and it fills him with optimism for the future.
Dr Dennis Addo who's looking forward to transform Atwima Nwabiagya South with development revealed that, he's look forward to be a part of the team that will work tirelessly to make their shared goals a reality and break the 8.
He once again, congratulated the vice president Dr Mahamudu Bawumia for his emphatic victory, and called on NPP members to come on board and move forward with determination and unity to secure success in the 2024 general elections.