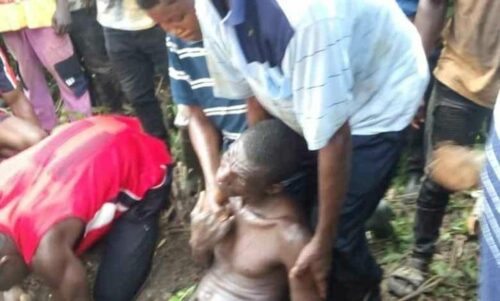 A 48-year-old Chainsaw Operator has met his untimely death after a tree he was falling hit and killed him instantly at Twifu Mintaso in the Twifu Atti-Morkwa District of the Central Region.
The deceased, Emmanuel Narh popularly known as Bicycle was with his six-year-old son in the bush when the incident occurred on Tuesday, May 2, 2023.
Information gathered by otecNews Yaw Boagyan indicates that when the tree struck the deceased his little son who couldn't help his father then run to the house and informed the family about the incident.
Some family members and neighbours rushed to the scene of the incident but unfortunately, the Chainsaw Operator died shortly after they arrived.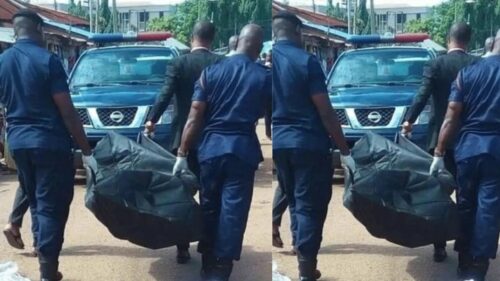 The body has since been deposited at the Twifu Praso Government Hospital Mortuary and the case was reported to the police.
Meanwhile, residents have accused the deceased of going to the farm on a Tuesday which is an abomination.
They believe he was punished for disobeying the gods of the land.
Source: Otec fm online