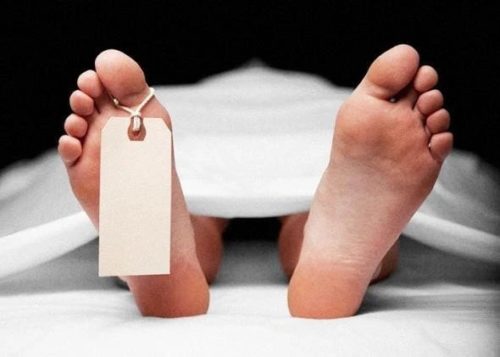 The police are currently on the hunt for two individuals who have been accused of stealing Gh₵1,000 and subjecting a man to physical assault, resulting in his tragic and untimely death.
According to the Nkawie Police, the suspects, identified as Kofi Naasei and Kofi Ase, have gone into hiding following the incident. They allegedly stormed the residence of the now deceased Akwasi Kwaa, aged 32, around 2 am, leveling theft accusations against him.
Reportedly, the accused individuals tied Akwasi Kwaa to a metal streetlight pole, physically assaulted him, and forcefully dragged him to a location known as Akataninse. There, they continued their brutal assault until Kwaa succumbed to his injuries.
Despite desperate pleas from the deceased's sister, Maame Yaa Aso, urging the assailants to hand over the suspect to the police, her appeals were disregarded. Kofi Ase callously informed her that they would treat Kwaa the same way they would deal with any thief—by killing him.
An official complaint was lodged with the police, prompting them to visit the scene of the crime at Akataninse. There, they discovered the lifeless body of Akwasi Kwaa lying in a prone position. A blue nylon rope was found tied around his neck and shoulder, with an orange T-shirt hanging from his neck, accompanied by a plastic bottle nearby.
The victim's body bore multiple wounds and was subsequently transported to Afari Community Hospital. It has since been placed in the morgue, awaiting an autopsy.
Following this heinous act, all the perpetrators fled the town. However, the police have assured the public that diligent efforts are being made to apprehend the suspects and bring them to justice, ensuring they face the full extent of the law.