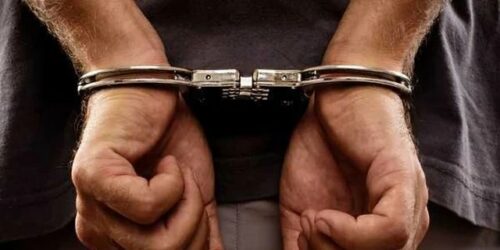 The victim's 16-year-old mother immediately rushed to a police station in their area to report the incident.
Man arrested for defiling 9-month-old baby in mother's room (Tribune India)
The suspect reportedly committed the crime at Railway, Ijora Badia, in the Apapa-Iganmu Local Council Development Area of Lagos State.
He was said to have gone into hiding immediately after committing the crime on Monday, March 27, 2023, but was apprehended in the late hours of Tuesday, March 28.
Disclosing this incident, Lagos Police Public Relations Officer (PPRO), Benjamin Hundeyin said the suspect, upon noticing that the mother of the baby had gone out to buy something, entered the room and defiled the baby.
According to the police spokesperson, when the mother of the baby returned to the room, she noticed that her baby had been defiled and rushed to a nearby police station to complain.
Upon her arrival at the station, Hundeyin said the policemen on duty gave the aggrieved mother a medical form to fill out to enable her to take the victim to a hospital for treatment, adding that investigation into the matter commenced immediately.
"The case was reported to the police around 10 pm on Monday by a concerned member of the public. The suspect allegedly went to the apartment where the baby's mother laid her on the floor and quickly went out to buy something outside the compound, had sexual intercourse with the little baby, and immediately ran away from the scene.
"The mother of the baby, aged 16, came to the station with the baby and was issued a medical form to enable her to take the child to the hospital for urgent medical attention. However, on Tuesday, around 11pm, the suspect was smoked out from his hiding by detectives attached to the Ijora Badia Division," Hundeyin added.
The suspect had, however, confessed to the crime during an interrogation.