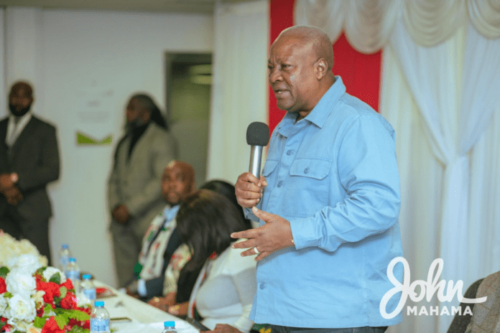 Former President John Dramani Mahama has said that at the top of the National Democratic Congress (NDC) priorities as it seeks to form the new government in 2025, is to restore stability and inclusive growth to the economy.
He said they will do this by bringing the various indicators under control to relieve Ghanaians of their suffering.
"We will strictly enforce prudence and responsibility in the management of public finances by cutting out waste and ostentation, which have become commonplace under this administration. Together, we will build the Ghana we want. We shall restore faith in our almost collapsed financial system and embark on sweeping reforms at the Bank of Ghana.
"We shall actively pursue policies to ensure robust local participation in our banking, financial, telecommunications, mining, agriculture, agribusiness and manufacturing sectors. This will be anchored on our plan to grow the economy and create sustainable employment for our youth," Mr Mahama said during his campaign launch to contest in the flagbearer elections of the NDC, in Ho on Thursday, March 2.
He added "We will make investments in productive sectors of the economy like agriculture, industry, technology, digitilisation and tourism to spur growth and generate jobs for the teeming youth who continue to lose hope by the day.
"With the limited fiscal space, we are likely to inherit because of the mismanagement of the economy under NPP, a new NDC Government will give priority to continuing and completing abandoned and ongoing projects rather than rushing to commence new ones. I shall assemble and operate the leanest but most efficient government under our fourth republic. We will reduce, significantly, the size of government.
"As I announced in my Ghana We Want address at UPSA late last year, I will form a government of less than sixty (60) ministers and deputy ministers of state. I will initiate and undertake the most far-reaching constitutional, political and governance reforms under the fourth republic aimed at restoring confidence in our democracy and governance systems while making life easier and better for our people.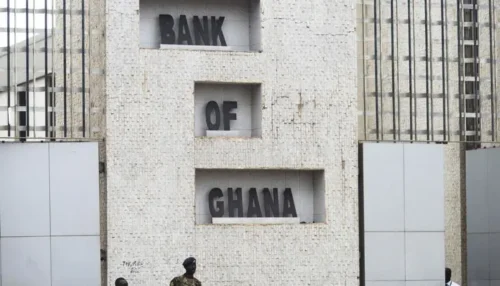 "In response to the concerns and calls from many of you, I will initiate and undertake the most far-reaching constitutional, political and governance reforms aimed at restoring confidence in our democracy."
By Laud Nartey|3news.com