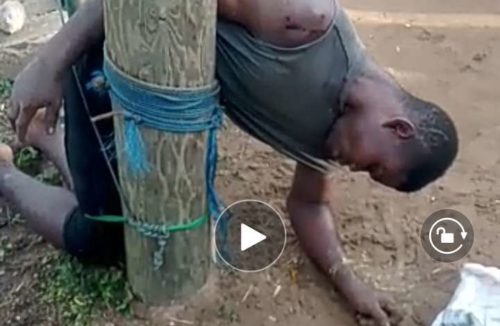 A 29-year-old man has allegedly been murdered and tied to an electrical pole in Assakae, a suburb of the Effia-Kwesinstsim Municipality of the Western Region.
The sad incident happened in the early hours of Friday morning, May 12.
According to reports, the deceased popularly known as Foko is a known thief in the area and the community members are suspecting he was lynched.
The police who were called to the scene have carted away the body to the mortuary for preservation and investigation.