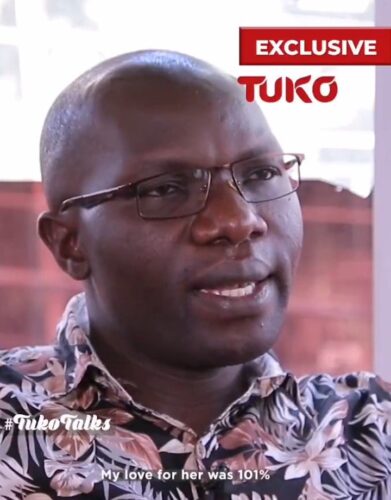 A Kenyan man has narrated how he discovered that his wife was cheating on him with multiple men.
He said he loved his wife wholeheartedly and did everything to make life comfortable for her. According to him, his love for her was at 101% but after the heartbreaking discovery, it dropped to 50%.
He made this revelation in a recent interview with TukoTalks, while recounting how he found out about his wife's philandering ways.
Man heartbroken
He said he found evidence that his wife was cheating on him with seven men, to whom she was sending 'nice' pictures to, after Valentine's day. He said she was also discussing sex with all the men.
According to the heartbroken man, he discovered that his wife sent pictures of the gift he showered her for Valentine to these men and made fun of him.
He added that she consistently forwarded screenshots of his chat with her to her lovers and made fun of him, even calling him an "idiot".
Watch him speak below,
Nnenna gave the warning after a Facebook user narrated how a woman on her street warned her to stay away from her husband, even though she only greets the man.
Reacting to the post, Nnenna noted that she also would not tolerate another woman greeting her man.