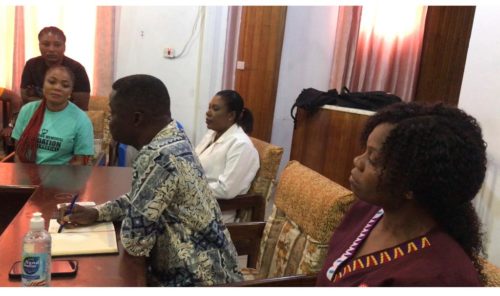 Cancer is one of the deadly disease that has sent many people to early graves and as part of her commitment to fight cancer diseases in Ghana, the founder and leader of  Kumi Yeboah Memorial Foundation Mrs Sarah Baah Afriyie has made a donation to support cancer patients at the Komfo Anokye Teaching Hospital (KATH) with a physical cash of GH¢ 10,000.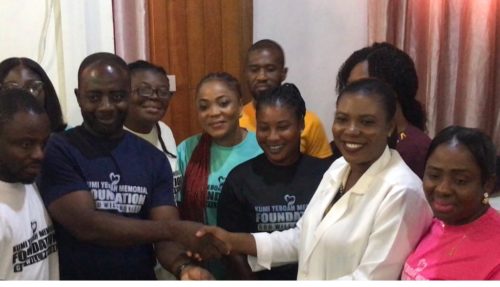 The short and colourful presentation was grace by the key stakeholders of oncology department of Komfo Anokye Teaching hospital,media,cancer patients and the management of Kumi Yeboah Memorial foundation at the hospital premise in Kumasi.
The money was presented on her behalf by the local executives on Tuesday 23rd May 2023 at the Oncology department, covering 10 patients who were in dare need of financial support for the treatment.
Each patient received GH¢ 1000 and was dashed out to them one after the other by the executives of the foundation.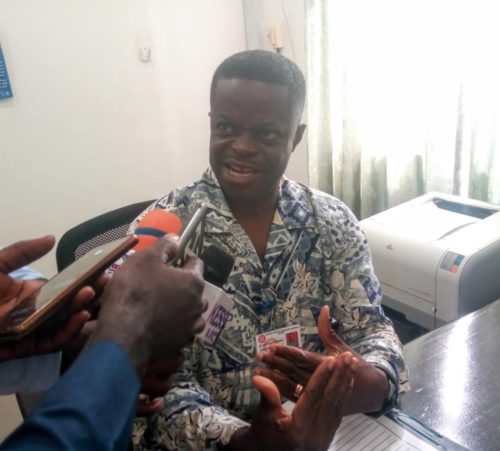 Welcoming them at the Directorate, Head of Oncology department -KATH Dr. Bawuah Osei Bonsu thanked them for the support. Adding that due to financial support on the part of cancer patients at Komfo Anokye Teaching Hospital, a lot of cancer patients are not been able to come to the hospital for medical care.
He indicated that cancer treatment is cost intensive and as a result makes it difficult for most patients to pay their medical bills.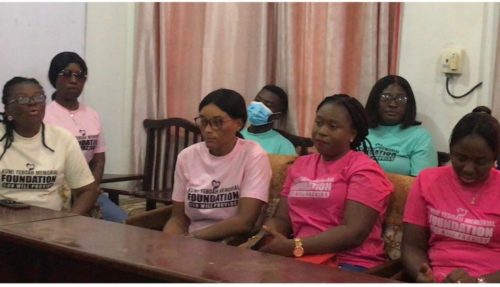 Some institutions and individuals owing to the foregoing according to him have been supporting patients at the department in like manner so as to ease them of that burden.
The medical officer applauded the display of generosity shown by the founder of the foundation Mrs. Sarah Baah Donkor and also called on other well being individuals and organisations to come to the aid of cancer patients at the department.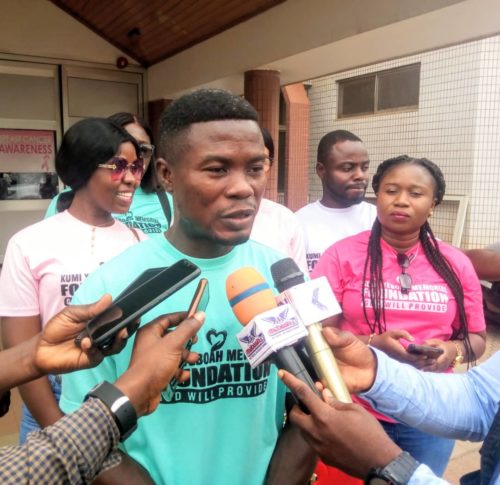 Public Relations Officer for the foundation, Mr  Osei Bonsu Shadrack noted that the donation was done coincidentally with the memorial anniversary observed today in honor of the late Mr. Kumi Yeboa father of the founder of the foundation.
He explained that the foundation was named after the late Kumi Afriyie the father of the CEO who lost his life due to cancer disease.
The PRO mentioned that he was so generous towards the vulnerable in society but unfortunately died out of cancer.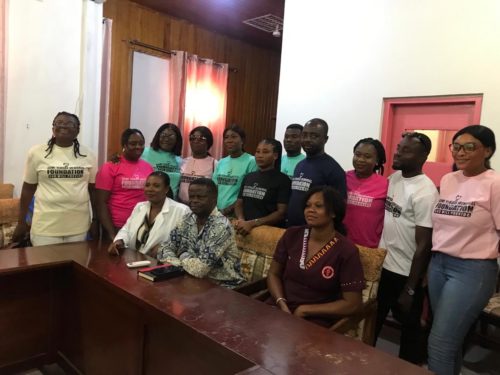 Shadrack underlined that they therefore saw the need to support the cancer patients as a way of honoring the services of the late father of the Founder of the foundation.
He indicated further that the amount received by each patient is a show of love and an effort aimed at subsidizing their medical bills.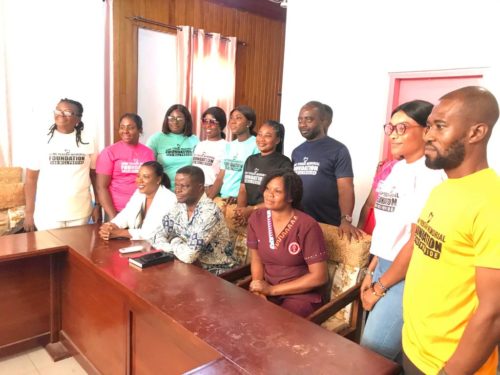 Kumi Yeboah Memorial Foundation has since its formation supported widows, orphans and other vulnerable in society.
Shadrack Osei Bonsu therefore called on individuals and institutions to join foundation in reaching out to the needy in society.