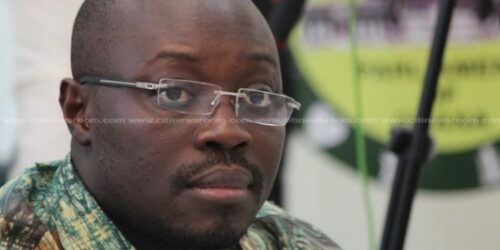 Minority Leader in Parliament, Dr. Cassiel Ato Forson believes the report released by the former Chairman of the defunct Inter-ministerial Committee against Illegal Mining, Prof. Frimpong Boateng on the illicit activity makes mockery of government's fight against illegal mining otherwise known as galamsey.
In a Facebook post, Dr. Forson said the revelation by Prof. Frimpong is strongly indicative that the galamsey fight was nothing but a charade. He plainly describes it as fraudulent.
"Prof. Frimpong-Boateng's report to the President on failed work of the Inter-Ministerial Committee on Illegal Mining, which was set up by President Akufo-Addo to fight the illegal mining menace, confirms that the whole fight was a fraudulent one", he wrote.
The report authored by Prof. Frimpong-Boateng also a former Minister of Environment in March 2021 and handed over to the Chief of Staff cited a number of top officials in the Akufo-Addo government accused of either being engaged in galamsey or interfered in the work of the Inter-Ministerial Committee on Illegal Mining.
The Presidency in a rejoinder argued that despite the serious allegations Prof. Frimpong-Boateng made against some government appointees, not a single piece of evidence was adduced or presented to enable the claims to be properly investigated.
It insists that the report was based on hearsay. But Dr. Ato Forson says, government's action so far is a tacit endorsement of its corrupt appointees.
"It was shrouded in a well-calculated ruse to enable key government officials and functionaries at the Presidency to dabble in the very illicit business of galamsey."
Meanwhile, the Minority leader is pushing for a full-scale investigation into the revelations.
"The revealing issues and several others in the damning report call for a national probe", he added.