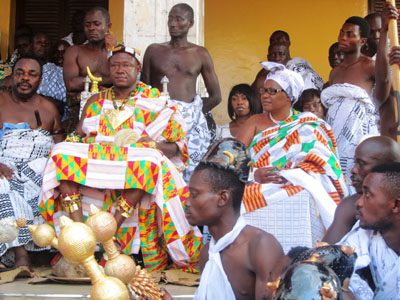 The Kumawu Traditional Council in the Ashanti region led by
Barima Satfo Tweneboah Kodua has categorically denied fake news attributed to Paramount chief that the ongoing road construction has been halted after the by-election.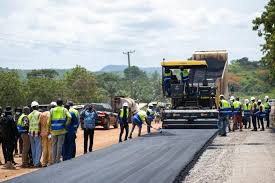 The fake news which has gone viral claimed that "Kumawuhene,Barima Sarfo Tweneboah Kodua has cried out that road construction in Kumawu has been halted,.And that the contractor has left site, Government deceived us".
The Traditional Council wishes to set the record straight that the renowned Paramount chief has not made such statement anywhere.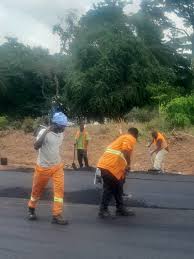 The Council has therefore urged Ghanaians especially the residents of Kumawu to treat the claim with the necessary contempt it deserves.
The Council is fully aware that the Kumawu road construction is still ongoing.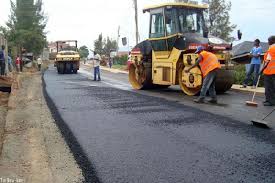 The project is being done by Joshob Construction firm, which experts say is applying road bond En 1, a soil stabiliser which would result in less maintenance after construction.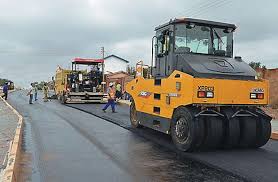 It would be recalled that few days after the by-election, a similar bogus allegations by faceless propagandists went viral that the contractor has left site which turned out to be false.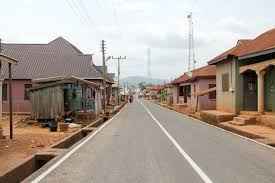 Many residents have also expressed shocked about wicked lies against their Chief by these faceless propagandists.
They have therefore appealed to the media to always crosscheck their facts before coming out with their reportage.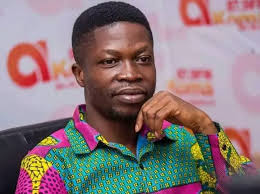 Meanwhile,Hon.Smauel Addai Agyekum,the District Chief Executive(DCE) for Sekyere Kumawu,when contacted about the story which has gone viral about the project,equally expresses surprised about such fake reportage and called on the media to always cross check their facts in order not to throw dust into the eyes of Ghanaians.
"In as much as we appreciate the work of the media in our development especially the infrastructure development of Sekyere Kumawu District, we urged the media not to reach to come out with fake reportage.Our doors are always opened to engage with the media and everyone for the seek of development",he added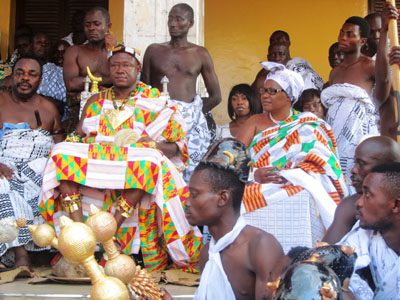 He said Nananom and residents are very grateful to Nana Akufo-Addo led administration and Ministry of Roads for the project. Source: Tntnewspapergh.com