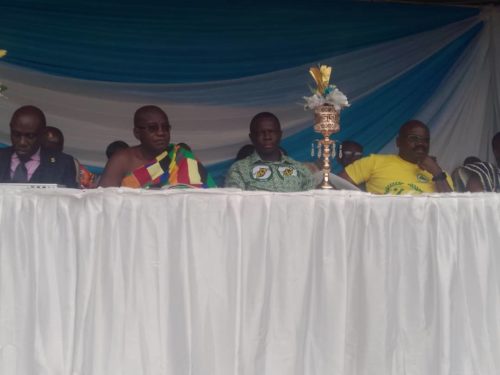 In spite of the lingering effects of COVID-19, the Russian – Ukraine war, and the impact of the Domestic Debt Exchange Programme, the measure put in place by the Board and Management of Asokore Rural Bank, the bank has made a profit after tax of GH 126,039 cedis representing a percentage increase of 155.69% as compared to a loss of GH 226,305 cedis incurred in 2021.
Addressing a gargantuan crowed on Saturday, October 14, 2023 at the 36 Annual General Meeting of the Shareholders (AGM) at Asokore Social Center, the Board Chairman Mr Agyabeng Owusu said the bank is fast Developing into a strong financial institution with profit that is being earned. As at August 2023, a cumulative profit of about GH 2,136,404.77 has been realized as per the management reports. It is anticipated that with the approval from the Bank of Ghana, shareholders should be given dividends.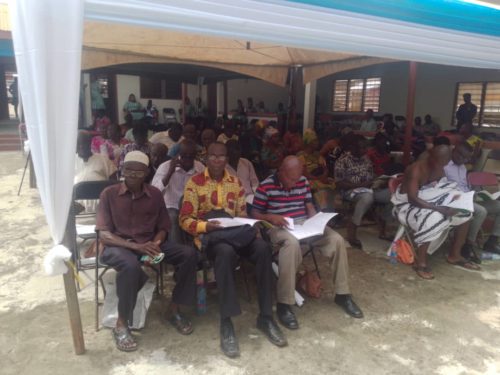 Mr Agyabeng edged that, the total assets of the Bank increased from GH 49,524,591 in 2021 to GH 65,141, 005 in 2022 representing a percentage increase of 31.53% and shareholders fund also increased by 14.61% from GH 1,755,720 in 2021 to GH 2,012,265 in 2022.
The Board Chairman promised that, We will not relent on our efforts as the share capital is the backbone of every financial institution, he therefore encourage them to invest in the bank's share to enable us position the bank towards further growth and profitability, he added.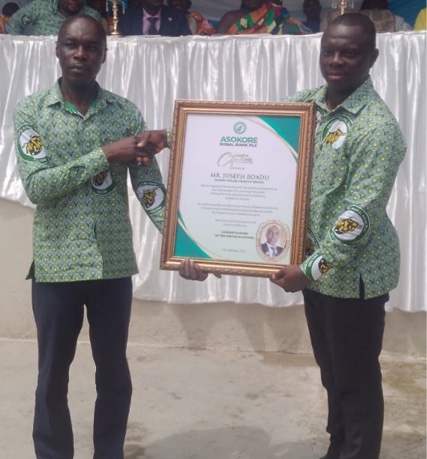 The occasion was also used to honour Six (6) Former Directors and Six (6) Staff of the Bank whose hard work has been recognized, and dedication to the service for past 20-25 years.
They were given Citation to cushion them for their long time service to the bank.
THE HARDWORKING STAFF ARE
1. Mr Joseph Boadu – Branch Manager Asokore (25 years)
2. Ms Rita Amponsah – Deputy Branch Manageress Odum (25 years)
3. Mr. Yaw Atuanor Ampomah – Reconciliation Officer, Operation Department (25 years)
4. Ms Matilda Yeboah Piadu – Branch Manageress Oforikrom (20 years)
5. Ms. Vivian Osei Boateng – Branch Manageress Effiduasi (20 years)
6. Ms Elizabeth Osei Kyenkyehene – Deputy Branch Manageress Kwadaso (20 years)
*THE FORMER DIRECTORS ARE*
1. Mr. Ishaque Mubarak
2. Dr. Francis Nyanin
3. Mr. Ernest Oppong
4. Mr. Isaac Adjabeng Nyanor
5. Mr. Cosmos Kumnipah Duah
6. Mr. Collins Yeboah Druye
Finally the Board Chairman Mr Agyabeng Owusu express heartfelt gratitude to their cherished customers, shareholders and Nananom, regulators, Bank of Ghana, ARB Apex Bank and the Association of Rural Banks for their invaluable support during the year under review.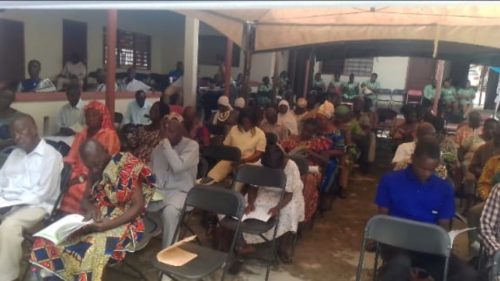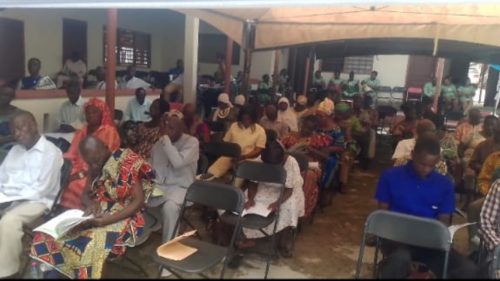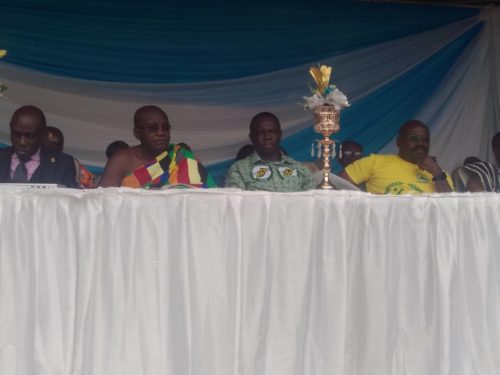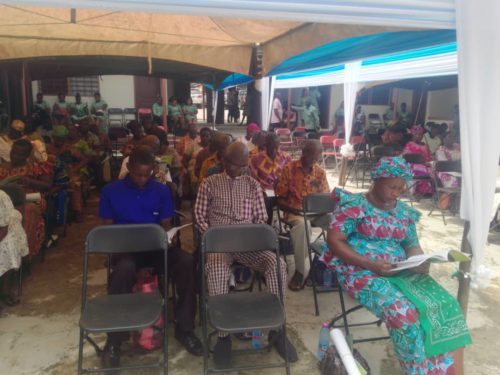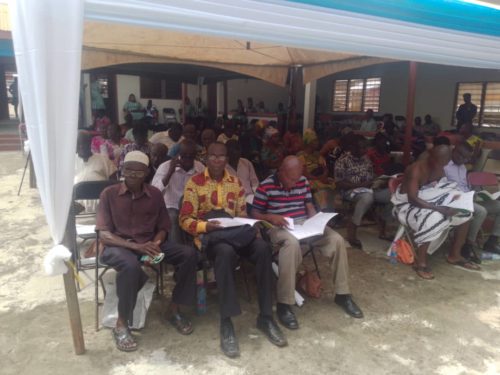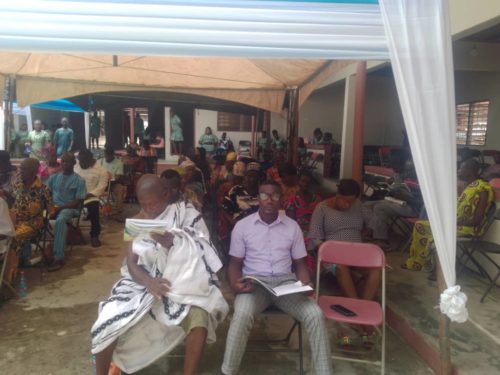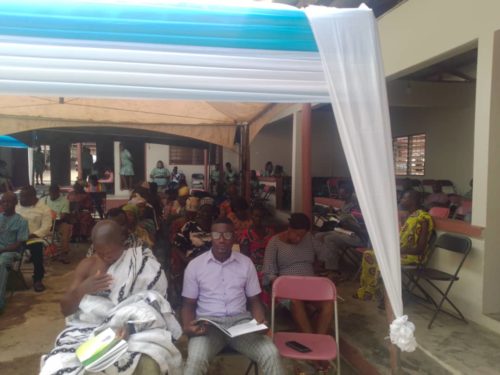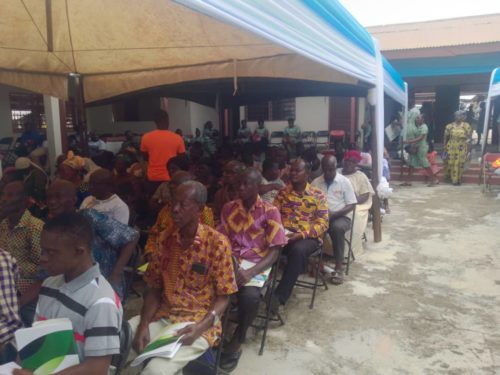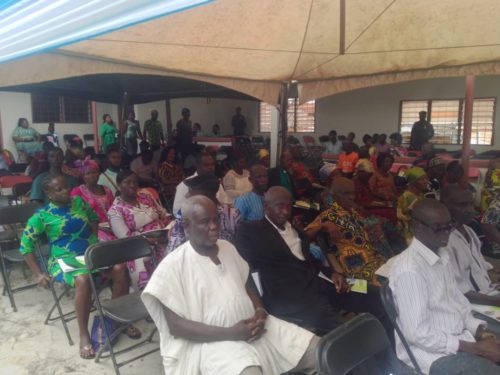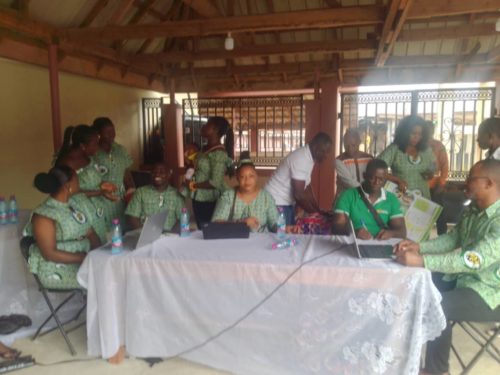 Staffs  of the bank
Board chairman,Mr Agyabeng Owusu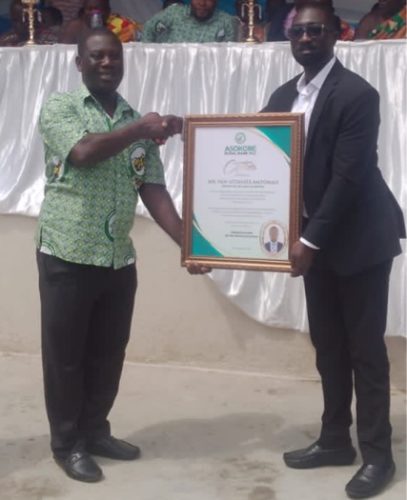 Mr Joseph Boadu branch manager-Asokore Rural Bank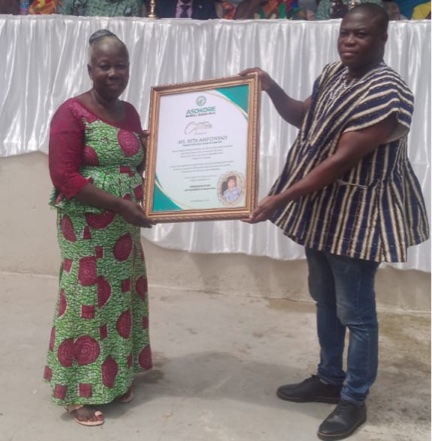 Mrs Rita Amponsah-Deputy branch manageress oduom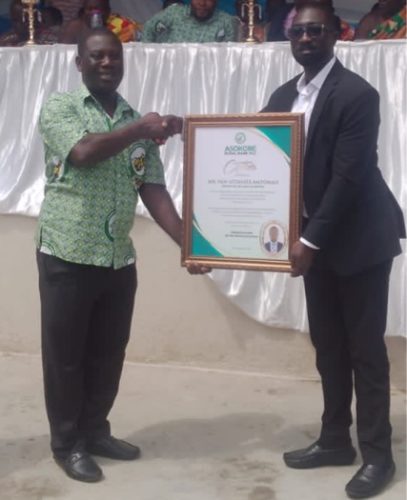 Mr Yaw Atuanor Ampomah Reconciliation Officer operation Department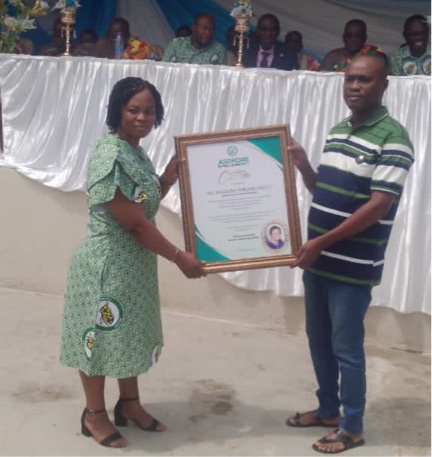 Ms Matilda Yeboah Piadu branch manageress oforikrom

Ms Vivian Osei Boateng branch manageress  -Effiduasi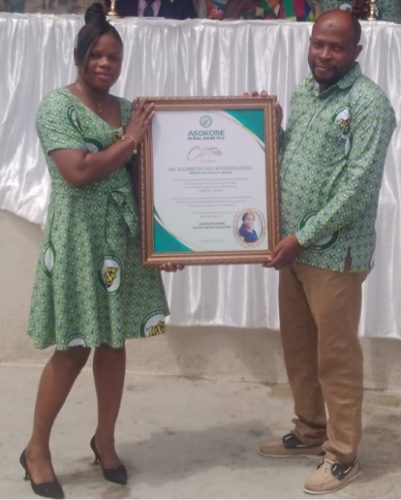 Ms Elizabeth Osei Kyenkyehene- Deputy branch manageress Kwadaso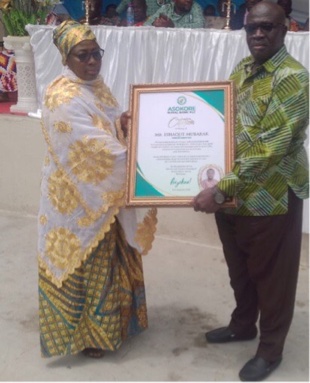 Mr Ishaque Mubarak – Former Director Asokore Rural Bank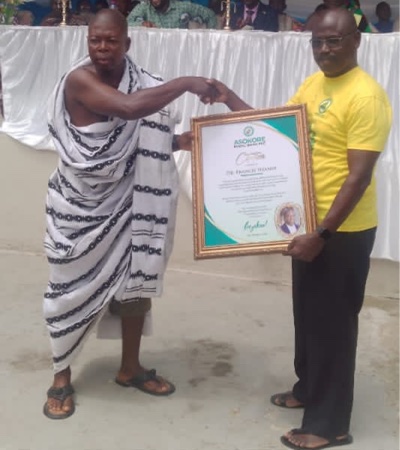 Dr . Francis Nyanin -former director Asokore Rural Bank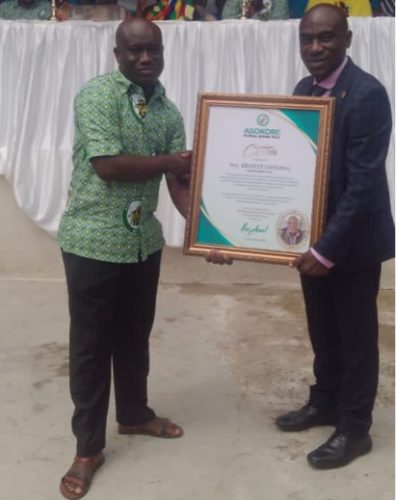 Mr Ernest Oppong-Former Director Asokore Rural Bank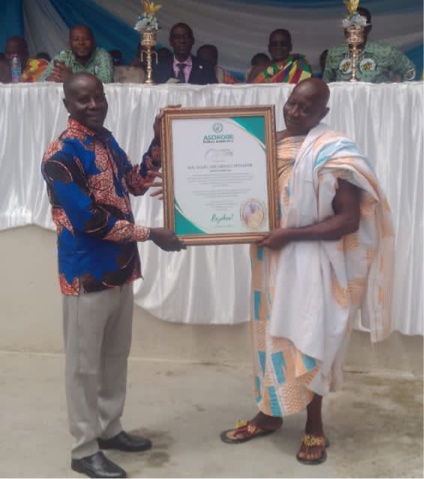 Mr Isaac Adjabeng Nyanor -Former Director Asokore Rural Bank
Mr Cosmos Kumnipah Duah -Former Director Asokore Rural Bank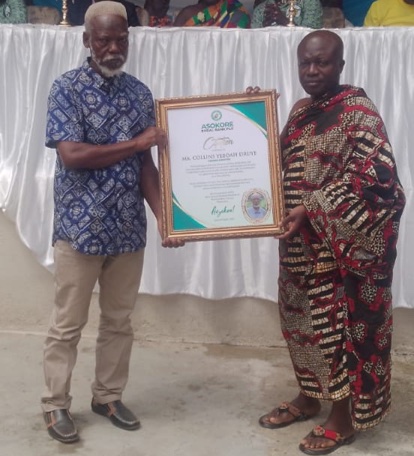 Mr Collins Yeboah Druye
By: Alexander Nti (Despite Media)