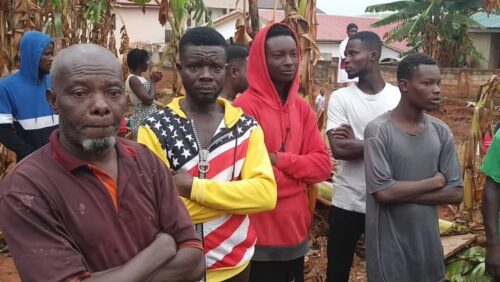 Two children have reportedly drowned at Babasdongo near Bortianor.
The nine and 11-year-old siblings met their untimely death during the downpour on Tuesday morning.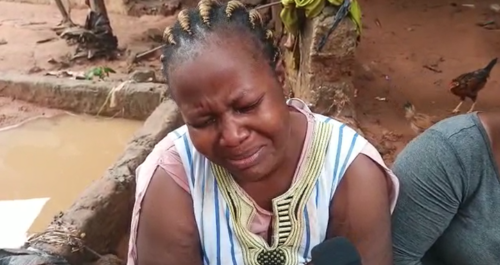 Mother of the deceased whose name was given as Sister Ama narrated that they were indoors when the water demolished their single self-contained.
The gushing flood water washed her three children away as part of the building collapsed.
Ama says she was saved together with one of her children by a good Samaritan as the other two drowned.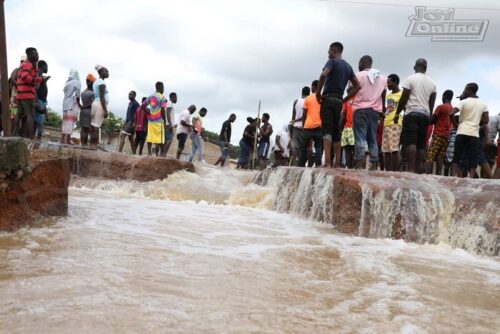 "I could see my children going but I could not do anything," she said while wailing.
A resident, Kofi Nyantakyi saw the first dead body and also a co-tenant of the victims.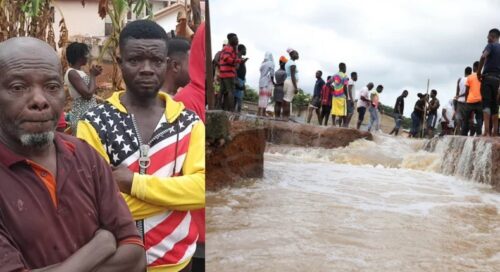 He indicated that the victim's father decided to park his car at a good place and return for the kids but was too late.