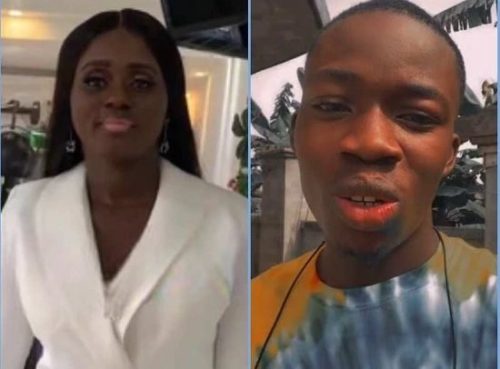 The houseboy, John Allister, who is on trial for the death of his madam in Kumasi, has been sentenced to 40 years in prison for stealing in another case.
The Asokwa District Court convicted him on his plea of guilty on two counts of stealing a mobile phone worth GH¢4,000 and withdrawing GH¢167,666 from his former employer's bank account.
The judge, Vida Achiaa Yeboah, sentenced John Allister to 20 years in jail on each count, but the sentences will run concurrently.
It was an emotional day in court, as the young guy broke down in tears after learning his fate following the sentencing.
The inmate, who appeared depressed and remorseful, pleaded with the court to be lenient and decrease his sentence, but his pleas were ignored.
Case Facts
The prosecution told the court that complainant, Gloria Morrison, who owns a hotel at Bantama, employed John Allister as a receptionist in 2022.
According to the prosecution, the accused surprisingly left his post after one month.
Allister was said to have returned to his ex-employer to seek a job at the same hotel in July 2023, which he was given.
The prosecution said on August 6, 2023, the complainant gave her Infinix Note 8 mobile phone to John to do configuration, but he bolted with the cell phone.
Whilst in the possession of the cell phone, John withdrew GH¢167,650.09 from the complainant's Absa Bank account, using a mobile app on the phone.
The complainant reported the case to the police and John was arrested from his hideout in Accra.
He admitted the offence in his caution statement and told police he used the money to rent an apartment.
After investigation, he was arraigned subsequently.
Presiding Judge
Before pronouncing her verdict, the judge openly expressed concern about a new wave of crime committed by persons who pretend to be looking for work but end up robbing their employers.
Even though Allister John did not waste the court's time by pleading guilty to both counts, the judge concluded that the case was premeditated.