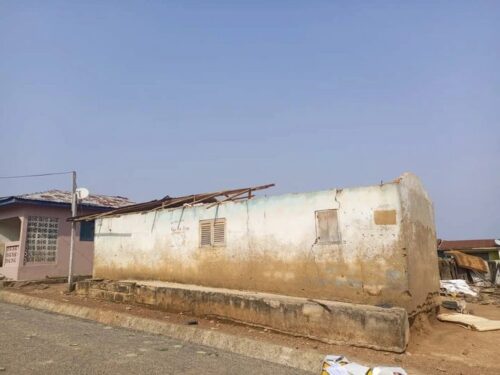 Heavy rainfall has razed down many buildings with a car destroyed at Sehwi Ahibenso in the Bodi District.
The Tuesday night rainfall collapsed and roofed off multiple houses, with residents left stranded after the flooding incident.
The downpour did not only affect buildings, but the accompanying heavy wind also uprooted a cashew tree which fell on a Kia Sportage car that was parked nearby.
Speaking to Adom News' Augustine Boah, some of the residents said they are currently facing very hard times as they have no place to put their heads.
Their clothes, beds, mattresses and property have been destroyed by the heavy rainfall. They pleaded with the government and benevolent individuals and corporate institutions to come to their aid.
Also, one of the victims whose car was damaged after the cashew tree fell on it, Akwasi Nketiah, told Adom News that his car is beyond repairs.
He indicated that it took the efforts of chainsaw operators to remove the heavy log off his badly damaged car.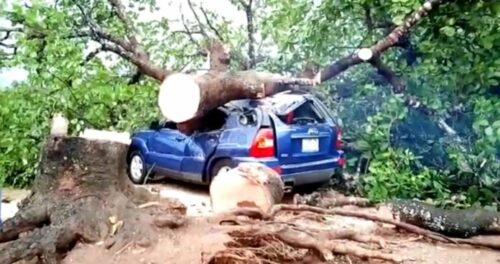 Meanwhile, the Assemblyman for Ahibenso electoral area, Stephen Armah, has appealed to the government to come to their aid as the situation is beyond their control.