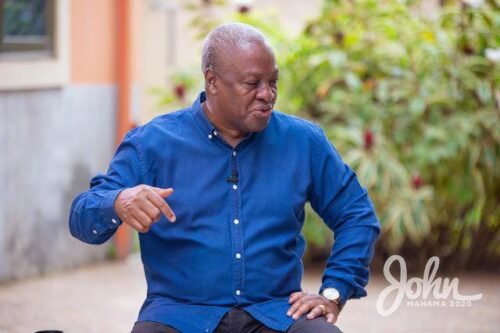 "The data demonstrate that he lacks the ability to run this economy as smoothly as he says. When he had the potential to be President, he never helped the economy expand even a fraction. He is not allowed to discuss the economy or the exodus of citizens from this nation. Now that he wants to return, we must inform him that we kicked him out and that his performance disqualifies him," Eric Okyei said.
Mr. Mahama launching his presidential campaign on March 2, 2023, at the University of Health and Allied Sciences in Ho in the Volta Region, slammed the Akufo-Addo-led government for being clueless in managing the economy.
"The path to the Presidency can not be realized through fabrications, misrepresentations and outright lies, because the Ghanaian people will never accept that as a way to office in the country,"Eric Okyei Baffour told Accra-based Original FM 91.9.
He advised former President Mahama to bear in mind that Ghanaians were not forgetful as he assumed and that they remember the hardship he took them through during his tenure.
John Mahama
He noted that former President Mahama was not new to the presidency and the electorate, therefore, he should render accounts of the 8 years that he was at the helm of affairs.
He challenged him to tell Ghanaians what he did wrong for the voters to reject him with such massive vote difference.