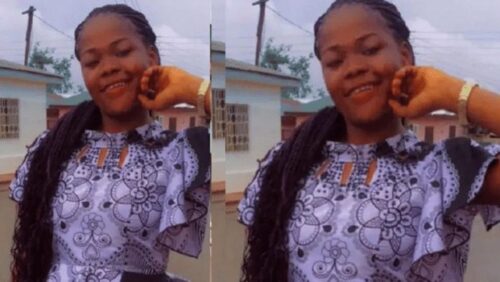 Sad news coming from Agogo in the Ashanti Region of Ghana confirms the death of a 25-year-old lady named Martha.
According to the family of the deceased, their daughter was found dead inside her boyfriend's room after she went to spend the night at his place.
In an emotional video that has gone rife on social media, the grandmother of the deceased and some family members can be seen crying and pleading with the government to serve them with justice.
The family strongly believes Martha was murdered by her boyfriend for ritual purposes because he was nowhere to be found when Maa Adwoa was found dead in his room.
The body of the deceased has since been sent to the mortuary as the family prepares to bury her in the coming days.
Meanwhile, the father of the deceased Elder Isaac Wiafe has granted an exclusive interview with Kumasi-based Silver FM and this is what he said…
Mr Wiafe is expecting the police to unravel what caused his daughter's death but is suspecting foul play.
"I heard my daughter has passed on somewhere. When I was called I was told she died somewhere, so I asked them to verify if it was true or not, and they came with the sad news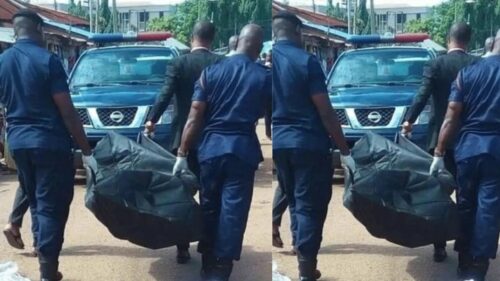 "I asked my kids to go and report to the police, so the police will take action. I was told she died at a place called Agogo Kofase, the gentleman she died in his room is with the Abuakwa police assisting with the investigation. The investigation will confirm how she died",