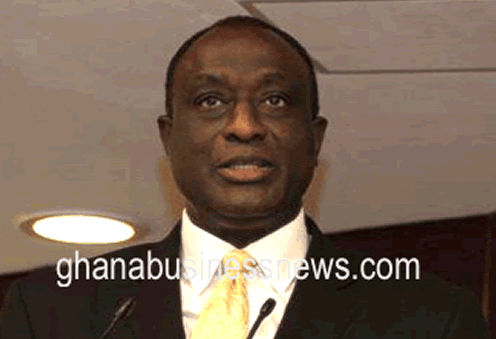 Mr Alan Kwadzo Kyerematen, Flagbearer Hopeful of the New Patriotic Party (NPP), says Ghana needs a transformational leader to build and maintain a strong and resilient economy from the shackles of the IMF.
He said he had a proven competence to reverse the trend of Ghana going to the International Monetary Fund (IMF) about 17 times and create job opportunities, particularly for the youth.
"The only way we can reverse this IMF trend is to have a transformational leader who can move the country beyond growth to transformation. And in all humility and modesty, I believe that I offer that opportunity and competenc."
Mr Kyerematen said this when he and his campaign team paid a courtesy call on King Tackie Teilko Tsuru II, the Ga Manste.
The visit was to seek blessings and support from the King, Ga Traditional Council and the people of the Ga State, especially NPP delegates.
The former Trade and Industry Minister, said the Ga State had over the years contributed immensely towards the development of Ghana and had illustrious men and women in the NPP who had paid their dues in the nation building agenda.
He appealed that the Ga State stood solidly behind him in the Party's presidential primaries and his quest to become the next President of Ghana.
"Even though you are not supposed to do politics, you can talk silently to those of your subjects who will be voting as delegates in our Party. We need someone with proven record to deal with the two challenges I mentioned," he said.
King Tackie Teiko Tsuru commended Mr Kyerematen for the decision to contest and possibly lead Ghana to bring socioeconomic development to the people.
He said: "Accra is the pivot of the general elections and the Ga State would decide the election. Don't take us for granted, build a social contract with the Ga Dangbe people and you will see the light."
"Ga Dangbe is sad, we are sad because of the way we are treated in the capital. People just get up and go to a place like Agbogbloshie and start building without recourse to the Traditional Authority so, if you win all the races, think about the release of our lands," the King said.
He urged Mr Kyerematen to have a manisfesto that promoted national development agenda.
Source: GNA