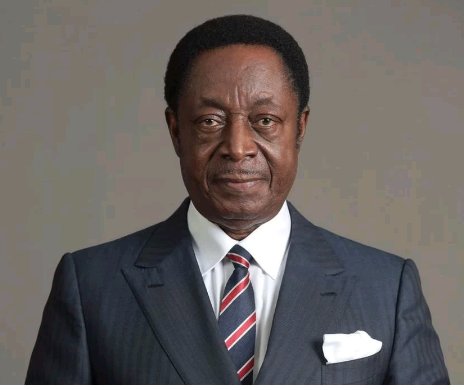 Dr. Kwabena Duffuor has announced his withdrawal from the contest as a flagbearer candidate for the National Democratic Congress (NDC). His decision to withdraw was discussed with his campaign team, according to a public notice published on May 12, 2023.
In an expression of gratitude, Dr. Duffuor thanked those who stood by him and believed in the message he preached. Assuring them of the party's best interests, he pledged his unwavering support for the NDC's 2024 victory.
The reasons behind Dr. Duffuor's decision, less than 24 hours before the presidential primaries, were not explicitly mentioned in his statement. He had previously withdrawn an interlocutory injunction that aimed to halt the NDC's presidential and parliamentary primaries scheduled for May 13, 2023. This development implies former President John Dramani Mahama and former Kumasi Mayor Kojo Bonsu will now compete for the flagbearer position.
Dr. Duffuor had initially filed the case against the party and the Electoral Commission on May 9, 2023, citing discrepancies in the NDC Electoral Album as the basis for his attempt to suspend the elections. Despite many attempts, the party failed to resolve his concerns about inconsistencies and anomalies in the album.
Below is Dr. Duffuor's statement:
For immediate release
Friday 12th May, 2023
DECISION TO WITHDRAW FROM NDC FLAGBEARERSHIP RACE
Earlier this morning, I instructed my lawyers to discontinue the legal action I caused to be commenced following advise from my campaign team bothering on discrepancies in the photo album furnished to us by the leadership of the NDC overseeing the Presidential Primaries.
Subsequent to that, I have engaged with the team working for my bid in the elections, and have communicated my decision to withdraw from the contest to lead the NDC in the 2024 presidential election.
As a result, I want to take this opportunity to inform the National Democratic Congress (NDC) and my supporters of my decision to withdraw from the contest.
I want to thank the teeming supporters who believe in my message and stood behind me. I want to assure them that my decision is for the good of the party, and to assure them of my unflinching support for the victory of the NDC in the 2024 elections.
I wish the party well, and I wish all parliamentary aspirants the very best in tomorrow's elections.
Thank you.
Dr. Kwabena Duffour