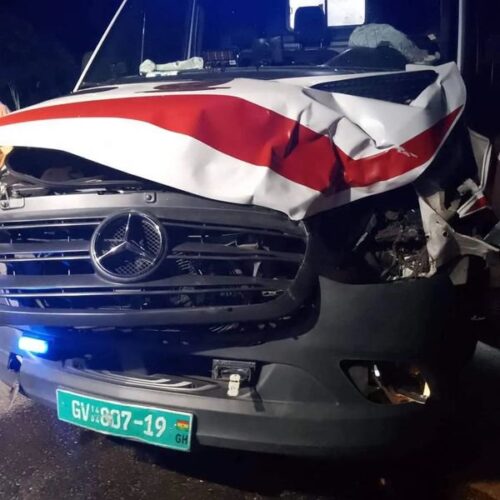 National Ambulance Service van belonging to Fanteakwa South, conveying a patient to Koforidua has been involved in an accident on the Old Tafo main road closer to Y junction.
The Ambulance was crossed by a cow leaving the driver with no option than knock the cow.
The Ambulance is damaged and the cow was also found dead.
Ambulance Services from Tafo and Begoro came in for the patient and the officers to be transported to the hospital.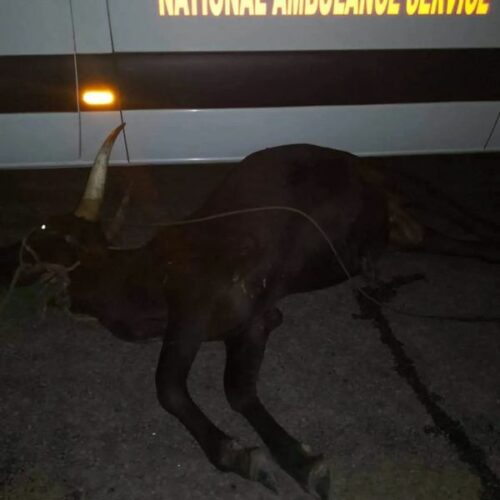 Residents are, however, calling on the municipal assembly to get off all cattle of fulani who have been terrorising their day to day activities.
Source:Mybrytfmonline.com