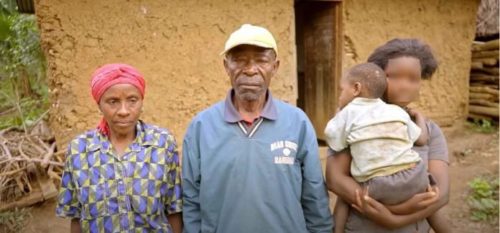 The biggest betrayal for every married woman is for her husband to cheat, and even so, with her biological daughter. This is the case of a an East African woman, Kukumba, who shares her husband with her own daughter, Tumaini.
Mother and daughter 'married' to the same man share experience
Narrating her horrid experience, Kukumba said she only discovered the act which was happening right under her nose when her daughter got pregnant.
According to her, all pressure to have her daughter, Tumaini, name the man responsible proved futile, until she gave birth to their son.
The woman recounted feeling heartbroken and extremely infuriated when her daughter confessed that the grandchild she cares for is in fact her step-daughter.
Speaking to Afrimax, Tumaini said it was never her intention to share a man with her mother, but she was threatened by her father to shun his parental responsibilities.
According to her, their first encounter happened while her mother was away in the farm, and since then, it was another and yet another sexual romp.
Kukumba was forced into believing she was to blame, for spending most hours in the farm and shuning her sexual duties.
Due to her self-blaming, she agreed for daughter to be officially her husband's mistress and they have together welcomed 12 children.
Speaking on their living condition, Kukumba who was in tears said she is forced to live peacefully with them so as not to lose her husband and the financial help he provides.
On his side, the husband involved, Ezekiel said he is "proud my family is living peacefully. I apologised to them and they have accepted so everything is fine. My wife is happy with me and I am happy with my family as well"
Although he claims to have repented and ready to live a normal life, Ezekiel still asks his daughter to sleep with him, but she continues to deny the troubling request