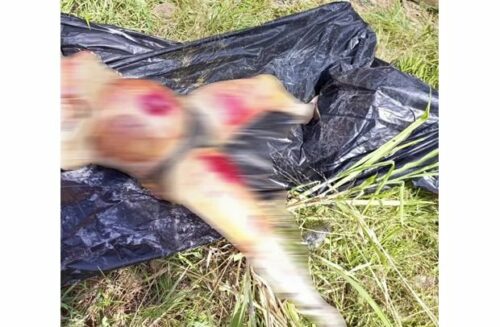 THE BODY of a woman, suspected to be about 22 years old, has been found in the Owabi Dam near Kumasi, in the Ashanti Region.
The lifeless body was found floating in the dam around 10:40am on March 11, 2023, according to the Abuakwa Divisional Police Command.
The body had almost decomposed. It had also bloated, therefore making the face of the dead woman disfigured and impossible to recognise.
According to a police report sighted by DAILY GUIDE, the dead woman was only wearing pant and brassiere when the body was found.
The police report also disclosed that the assemblyman for Owabi Bokankye reported the incident to the police, who
rushed to the Owabi Dam and retrieved the body, but upon a thorough search on the body, no marks of assault or foul play was found on it.
"Hon. Malik Osei Kwame, the Assemblyman for Owabi-Bokankye Electoral Area, came to Akropong charge office and reported that on same day about 10:40hrs they found a dead body floating on Owabi Dam at Owabi Water Headworks.
"With the assistance of local divers, the body was retrieved and brought to the banks of the dam. The body was a female aged about 22 in a decomposed state wearing pant and brassiere.
"No marks of violence were found on the body to suggest any foul play. Scene was photographed and body removed and deposited at Komfo Anokye Teaching Hospital for preservation and identification," the police report disclosed.
The police document also said efforts are being made to trace the family of the deceased so they could assist with their investigations.
Source: dailyguidenetwork