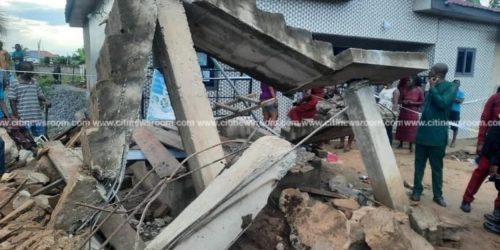 One more person is feared dead after a building collapsed at Assemblies, a suburb in the Ga South Municipality on Tuesday, July 4.
The owner of the building, Hannah Lomotey died on the spot after the building which is meant to serve as a maternity and a health centre caved in.
The new development was confirmed on Wednesday, July 5, 2023, bringing the number of deaths to two.
Meanwhile, the Kasoa Municipal Fire Command on Tuesday announced that an investigation will be conducted to determine the cause of the collapse of the health centre.
Four others suffered severe leg fractures.
Eyewitnesses claimed that the structure caved in after the rains started.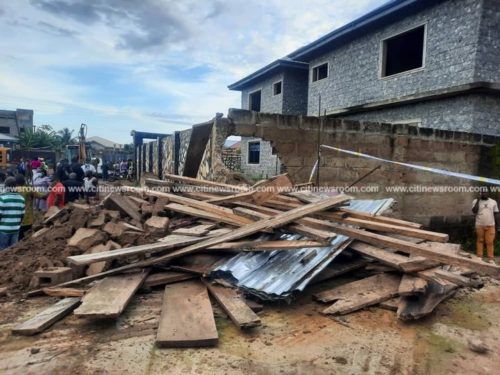 Some people raised concerns about the quality of materials used in the construction, suggesting that this may have been a contributing factor to the collapse.
In an interview with Citi News, Municipal Fire Commander in Kasoa, DO3 Mercel Kwami Avadu, said that the investigations would begin soon.
"It may appear that inferior materials were used, as we can all see when we touch the building, it feels like it is made of scrap. However, this does not necessarily mean that inferior materials were used. We need to conduct further investigations to determine if this is indeed the case, and to find out if the engineer is qualified and has followed the proper procedures for constructing the building.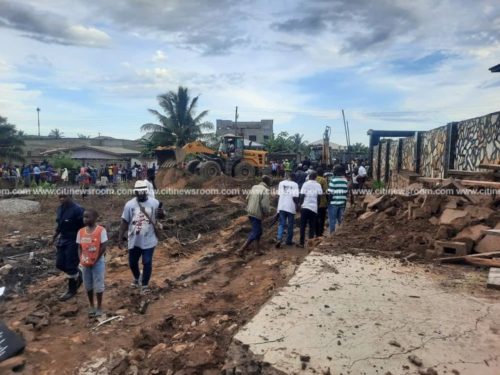 "These factors will need to be considered in order to determine whether shoddy work was done or whether the right thing was done," the Municipal Fire Commander in Kasoa said.