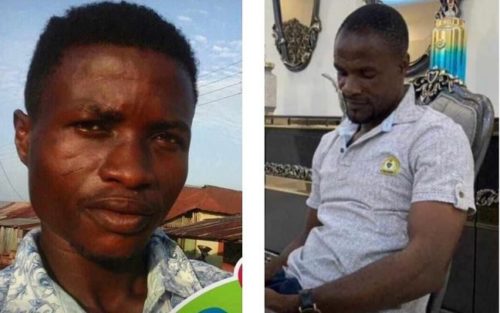 Two men died in the wee hours of Saturday shortly after they had been rescued from a well they got trapped in at a community called Sefwi Line, a suburb of Sefwi Asawinso in the Sefwi Wiawso Municipality of the Western North Region.
The names of the deceased persons were given only as Patoo, a plumber and Mr Wonder, a house caretaker.
According to reports, the caretaker engaged the services of the plumber, who is about 30 years, to help fix a faulty pumping machine in the well.
"So Patoo, the plumber was the first to enter the well and in an attempt to bring out the old pumping machine from the well to fix it, he slipped and fell into the water in the deep well," some of the residents alleged.
They indicated that the caretaker, who heard a shout from the plumber in the well, rushed to check what was happening, and realised that the plumber had drowned in the well.
The caretaker, who was confused at that moment, quickly entered the well with the intention to rescue the plumber.
Some residents who rushed to the scene after hearing the story, lowered a ladder in the well to help the victims.
"However, when climbing, we did not know what happened and both of them slipped and fell inside the well again. Several methods were applied to help rescue the two but to no avail," the residents disclosed.
The residents indicated that they called personnel of the Fire Service for help, but the distance was too far, so they could not get to the scene on time.
Kobina Dickson, an eyewitness, said a young man in his early 20s called Emmanuel Odoi mustered the courage and entered the well with a rope, and managed to tire the plumber first to the rope and asked those around to help pull it.
According to him, the people were able to pull the plumber, and the same method was also used to pull the caretaker.
He asserted that after the two were rescued, they were not dead but since they had been trapped in the well for over two hours, they were very weak.
He said with the help of Sefwi Asawinso Police, the two were later rushed to the St. John of God Hospital at Sefwi Wiawso, but they were pronounced dead on arrival.
He revealed that the entire Sefwi Asawinso community was thrown into a state of mourning when the sad news reached the people.
Later in an interview, Emmanuel Odoi, the young man who entered the well with a rope, expressed his disappointment that the residents in the house delayed in calling for help, adding, "I believe the two would not have died if they were pulled out on time."