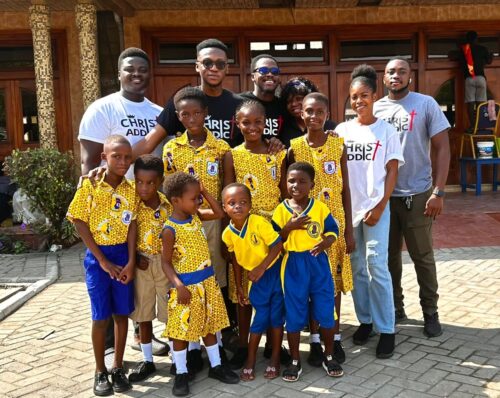 Christ Addict Ghana, an NGO founded by Mr Caleb Dande and co, was established in 2016 to connect Christian youth in Ghana and beyond.
It launched a project to assist street children and underprivileged youth in the community of Ngleshie in the Ga South Municipality of Greater Accra, Ghana.
The project dubbed Ngleshie Back To School was carried out over February and climaxed on 2nd March 2023 with the enrollment of 10 children into John Wesley Methodist Basic School.
Eight of the 10 newly enrolled students had never attended or had any formal education, whiles the other two had dropped out due to financial difficulties.
The Ngleshie community is notable for its Jamestown Lighthouse, where the famous Chalewote Festival is hosted annually.
Indigenes of the community are mostly fisherfolk, petty traders and merchants. Streetism is a prevalent problem in the community due to the economic difficulties present in the area.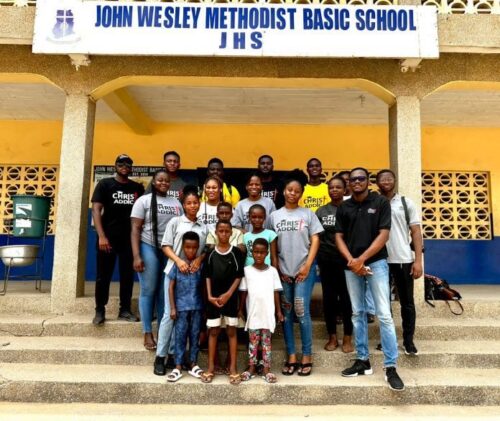 Most kids who cannot attend school engage in gambling activities, fishing, hawking, playing video games etc.
Christ Addict Ghana, a non-governmental organisation with objectives to promote the Gospel of Jesus Christ, fight streetism, fight child abuse, and educate on drug use, abuse, and addiction, launched the project to intervene.
The group, with help from the Ngleshie Traditional Council, handpicked 10 children to benefit from the programme.
They were enrolled on various classes at the John Wesley Basic School, Jamestown.
The students were presented with stationery, toiletries, clothing and monthly stipends to motivate their studies.
The group, as part of the initiative, also awarded one Jonathan Angmortey, an orphan from Ngleshie-Amanfro, a fresher at Accra Academy, with an educational expense scholarship for his secondary and post-secondary education.