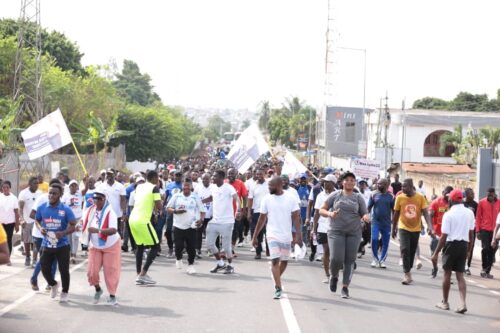 It was excitement and euphoria on Saturday, March 4 as thousands of constituents in the Ayawaso West Wuogon Constituency joined the Member of Parliament, Lydia Seyram Alhassan, as well as constituency, regional and national executives in the maiden health walk dubbed 'Walking the Talk'.
Amid drumming and dancing, patrons including Deputy Majority Leader Alexander Afenyo-Markin marched from Fiesta Royale Hotel, the starting point, through Dzorwulu to the Abelenkpe Astroturf, where they were taken through aerobics to climax the healthwalk.
An excited MP, Madam Seyram Alhassan, who is also the First Deputy Majority Chief Whip, said the walk will now become a regular affair in the constituency, to be held the first Saturday of every month.
She said it will become an avenue to galvanise the support base of the New Patriotic Party (NPP) to 'break the 8'.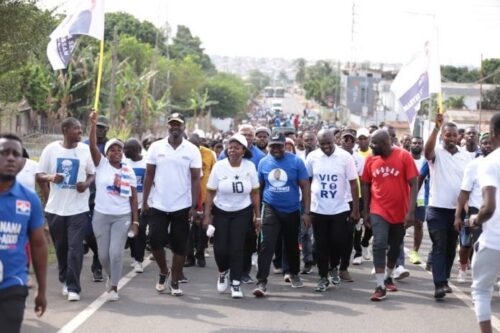 "We need to be healthy and energise ourselves for the task ahead," she charged her supporters, adding that "a healthy nation is wealthy nation".
She called for unity in the constituency, asking "the few people who are not in the train to join the train".
Madam Seyram Alhassan urged current residents who could not register in 2020 as a result of the vagaries of Covid-19 to take advantage of the window of opportunity to be made available by the Electoral Commission, Ghana (EC) in the upcoming limited registration exercise.
On his part, Constituency Chairman Alhaji Osman Iddrisu vowed to work hard to increase the party's votes in next year's elections.
He said if the party's a margin of victory falls below 11,000, he will resign from his position.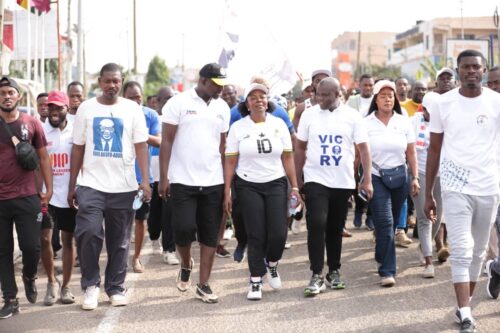 Greater Accra Region Nasara Coordinator Jeff Kassim said there is no way the NPP will lose the Ayawaso West Wuogon seat.
Even if former President John Dramani Mahama is selected as the Parliamentary Candidate, he taunted, the NPP will emerge victorious.