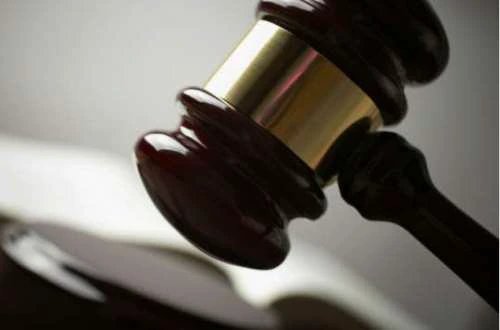 The Asamankese Magistrate Court Presided over by His Worship George Davis Kwesi Ofori has sentenced three men to 38 Months imprisonment in hard Labour for Stealing.
First accused person, Kyei Felix, 28 years was sentenced to 20 months imprisonment in hard Labour for Stealing ¢68.00, a Thermometer and fish from Nyamebekyere Cold store at Roman Down- Asamankese.
Prosecution statement said the complainant, Isaac Ofori Agyeman left the cold store for his 10 year old daughter to take care for him to buy some items from a nearby store on 25/03/203.
The statement said the accused arrived at the cold store and claimed that he want to buy fish so the 10 year old care taker took her father's mobile phone to call him to come and attend to the client.
During the call, the accused managed to open drawer of the cold store where money is kept and took ¢68.00, and opened the fridge and package some meat and took a Thermometer and hide them in the corridor of the cold store.
Unfortunately for the accused person, the complainant arrived and detected that his money box has been opened as well as the fridge so he suspected the client and search his pocket and retrieved ¢68.00 and later saw the Thermometer and the fish in polythene bag.
The complainant invited the police for the arrest of the accused person and upon interrogation,he confirmed stealing and was charged and sent to court for prosecution.
Still at the same court, a 40 year old Mason, Nii Lamtey was also sentenced to six months imprisonment in hard Labour for Stealing three goats at Kwasi Nyarko, near Adeiso.
The accused pleaded guilty for stealing, Contrary to section 124(1) of the criminal offense Act,1960 (Act 29), Amended by Parliament under NLCD 398 of 1960.
In a related development, a 29 year old Truck Pusher was also convicted to 12 months imprisonment in hard Labour for Stealing items from one Moses Amewotey at Kwasi Nyarko near Adeiso.
The incident occurred on 26/05/2023 when the complainant left home for work and the accused took advantage and caused damage to his door and entered the room and took away some items.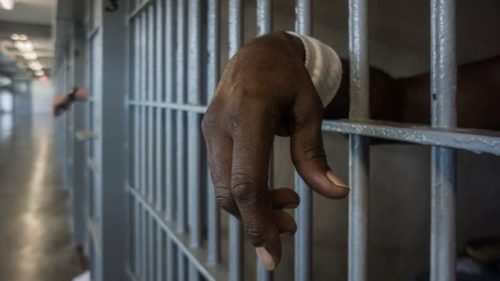 The accused took away 12 cooking utensils,one Iron pot, 3 aluminum basin, a woofer and a decoder.
Prosecution statement said the complainant went to the Police Station at Kwasi Nyarko to Report the invasion of thieves in his room and fortunately for him, a witness arrived and informed him that the accused was holding such items.
The Police arrested the accused person and charged him and arraigned him to court for prosecution.
Source:Mybrytfmonline/Mensah Atakora