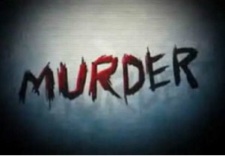 A 14-year-old boy has allegedly murdered his grandmother at Gonasua a farming community in the Jaman South Municipality of the Bono Region.
The suspect whose name has been revealed only as Clifford allegedly murdered the deceased, Madam Veronica Abena Kwaabena, and buried her remains in a backyard garden.
According to information available to GhanaWeb, the suspect lives at Faaman, another community near Drobo but visited the grandmother at Gonasua last week.
The information continues that a granddaughter who lives with the deceased came back from school and found the suspect cleaning stains of blood but the suspect disclosed that it was the blood of an animal he slaughtered.
The Assembly Member for the Gonasua Electoral Area, Ferkah Richard, who confirmed the sad incident to GhanaWeb revealed that Madam Veronica Abena Kwaabena was declared missing on Wednesday, October 4, 2023, after efforts to locate her proved futile.
"The deceased was declared missing last week Wednesday prompting a search for her and a series of announcements on the radio but all to no avail".
Ferkah Richard added that after three days of intensive search by the community, the mortal remains of the deceased were found in the garden on Friday, October 6, 2023, which led to the subsequent arrest of the suspect.
"We searched for the woman for three days and on the third day we found her remains in the garden located on the compound where the deceased lived and the suspect was arrested based on evidence available".
Meanwhile, GhanaWeb is reliably informed that the suspect who is in the custody of the Drobo has since confessed to the crime.
Source: www.ghanaweb.com
Disclaimer