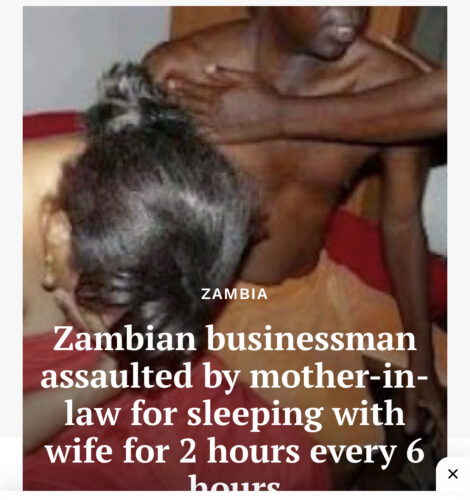 A 46-year-old businessman from Zani Muone Township in Lusaka has been left nursing injuries after he was allegedly assaulted by his mother-in-law.
The man, whose identity has not been revealed, was reportedly attacked by his mother-in-law after it emerged that he had been sleeping with his wife for two hours every six hours per day.
According to sources close to the family, the man's wife had accused him of being possessed and had filed for divorce.
It is alleged that the man's mother-in-law became angry when she learned of her daughter's intentions and decided to take matters into her own hands.
The businessman was rushed to the hospital with injuries sustained during the assault.