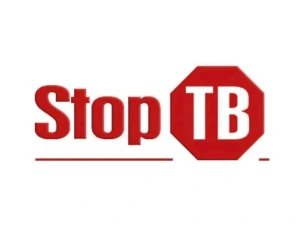 The Upper East Region has recorded a total of 416 cases of Tuberculosis (TB) between the period of January and August, 2023.
This figure is more than the total cases of 357 recorded in the whole of 2022.
The Nabdam District recorded the highest number of cases with 66 of which all were said to be transmittable.
This implies that an infected person among these persons is at a stage he or she can transmit it to others.
The Talensi District followed with 64 cases while the Bolgatanga Municipal recorded 60 cases of which 55 cases were said to be transmittable.
Mr Inusah Wahab Laar, the Upper East Regional TB, HIV Monitoring and Evaluation Officer, Ghana Health Service, revealed this in an Interview with the Ghana News Agency.
He explained that a person who had been diagnosed with the disease and was at the stage where he or she could transmit it to another person and had the chance of transmitting it to between 10 to15 persons in a year.
According to him, though persons who smoked or were malnourished were likely to be affected with the disease, it was common in mining communities in the Region due to the frequent inhalation of polluted air from dust and chemicals emanating from the mining sites.
Mr Mark Kurt Nawaane, the Member of Parliament for the Nabdam Constituency and Deputy Ranking Member of the Health Committee of Parliament, has indicated that Ghana risked losing about $30 million from global donor funds for the battle against Tuberculosis (TB) for defaulting to honor its counterpart funding.
He said Ghana as a nation had pledged to contribute an amount of money to fight TB but had defaulted as it failed to make sufficient budgetary allocations to augment what it received from the Global Fund.
"Ghana is at a crossroad so far as the TB funding is concerned, and that is the counterpart funding that the government is supposed to pay for the Global Fund to also add their own is not coming.
"In other words, the government is supposed to spend some money on TB to buy drugs and diagnostic materials to take care of the patients, but it has defaulted," he revealed this in an interview with the GNA following his return as a sole representative at this year's African parliamentary TB caucus summit in Nairobi, Kenya.
The summit which embodied health committees of the various Parliaments on the continent, was to agree on a common stance for an increase in funding at the world summit scheduled for New York, USA, in September this year.
He bemoaned that despite the disease being a diagnosable and treatable condition, less attention was paid to it as the government made no budgetary allocation to help fight the disease.
Dr Nawaane said in 2022, the world recorded 10.6 million infections, of which 1.6 million people died and there was the need for the government to pay serious attention to the fight against the disease.
Source: GNA