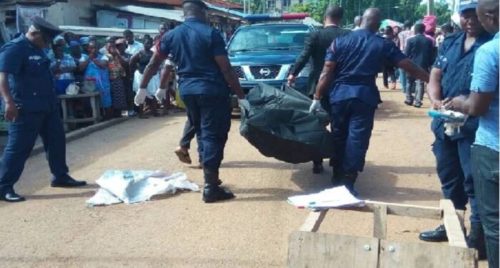 A tragic accident occurred at the Kyekyewere police barrier in Obuasi, where a Sprinter driver, Nana Osei, aged 26, lost his life.
According to reports, Nana Osei was driving from Anhwiankwanta to Tarkwa when the incident occurred.
He was struck and killed instantly by a Honda CR-V 4×4 private car traveling from Dunkwa to Kumasi while attempting to cross the road to the opposite side.
The driver of the private car, Opoku Agyemang Kwabena, aged 46, had one passenger on board.
It is reported that he was driving recklessly when he hit the Sprinter driver, who died on the spot.
Following the accident, the body of the deceased was taken to the Obuasi Government hospital mortuary for autopsy and preservation.
The driver is currently in the custody of the Obuasi police.