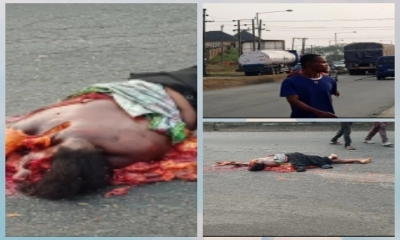 Read eye witness report below: An unidentified female member of the National Youth Service Corps, NYSC, was, yesterday, crushed by a train in Ikeja Local Government Area, Lagos State.Her lifeless body, which was seriously mangled, was left lying on the rail line.It was gathered that efforts to drag her back when an oncoming train was approaching proved abortive as she was busy pressing her phone."The train was not moving at a high speed. People tried…
One diesel truck early this morning around 6 AM Wednesday crushed a woman instantly to dead while driving on a one way road along the Murtala Mohammed Highway Extension by (Greenland School immediately after Welcome to Calabar) in Calabar.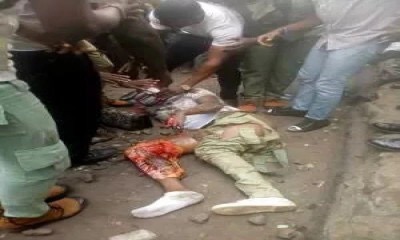 The truck driver who drove in a wrong lane crush the woman who had cross the road unknown to her that the was an incoming truck on the lane she had cross to.
The woman who was with her daughter was heading to church according to witness. The truck crushed her beyond recognition, though people who witness the scene had rush the daughter to the hospital, they confirm the daughter had a deep cut from the anus, thus praying she survives.