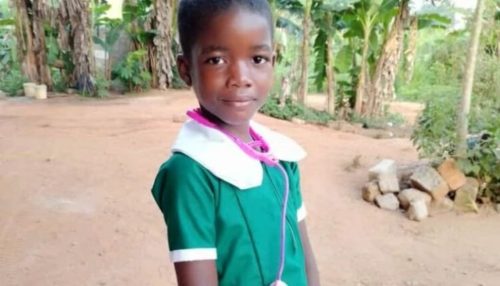 A Takoradi male resident believed to be in his early forties (40s) has been arrested for keeping hostage a 10-year-old girl who was reported missing on Friday, May 5.
Gloria Fiadzo residing in the Anaji Mpatado area was reported missing in the early hours of Friday morning by the Anaji police.
The report came after all efforts to trace her proved futile.
New development suggests that the child was seen on Thursday, May 11, at the Anaji residence of the suspects by a female neighbour, and knowing the suspect has no wife or child, she reported the issue to the Anaji police station.
The police have since rescued the child and have directed the parent to send the victim to the hospital for examination.
The father of Gloria, Mr Confidence Fiadzo speaking to Skyy News said the suspect claimed the child was scared to return home after her mother threatened to beat her, hence keeping her hostage for 6 days.
Mr Fiadzo has debunked these claims and is currently waiting for reports from the hospital.