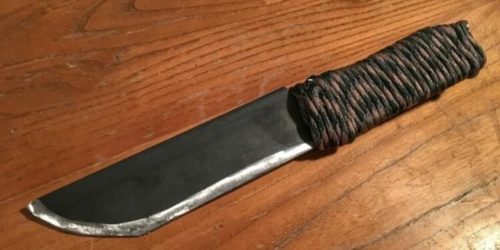 Landlord, Iheanyichukwu America, injured while intervening in an altercation between Essien and his wife
Landlord's wife, Chioma America, shared that Essien was forcefully trying to take his wife back into their house, despite intervention
Iheanyichukwu aimed to prevent his tenant's wife from staying the night to protect her from further assaults
Patrick Essien, a middle-aged man, has been apprehended by the Rivers State Police Command for allegedly stabbing his landlord in Rumuiprikon, Obio/Akpor Local Government Area of the state.
According to a report by Punch, the landlord, identified as Iheanyichukwu America, was stabbed while attempting to rescue Essien's wife from him during a dispute.
Chioma America, the landlord's wife, revealed that even with her husband's intervention, Essien was forcefully taking his wife back into their house.
She recounted that Iheanyichukwu had expressed his intention to prevent his tenant's wife from spending the night in that house to safeguard her from further assaults by her husband.
"He (Essien) tried to drag the wife to go inside with him. But my husband said he would not allow him. He was still inside the house when my husband said he would not allow the woman sleep in their house because of the situation," Mrs. America narrated.
"That she should stay in my husband's family house and in the morning we know what to do. So, he moved the woman out of their house.
"Then about 12 midnight, the man now came to attack my husband in the process of coming to check if his wife was in our house, but she was not there. The person he met was my husband, and he now unleashed the attack on him in place of his wife.
Similarly, the landlord's elder sister, Gladys Bardey, expressed sadness at the action of the tenant, saying that the matter should be charged to court to ensure justice.
"I was sleeping when they woke me up that he (landlord) was stabbed this morning by his tenant. So, I started going there to see if what I heard was true. And it is true because I saw him and the injury is much," Gladys said.
Spokesperson of the State Police Command, SP Grace Iringe-Koko, who confirmed the incident, said the suspect had been arrested.
The PPRO also said the landlord was receiving medical attention in the hospital.
"We are aware of the matter. The suspect has been arrested and in our custody. Investigation is still ongoing," she added.