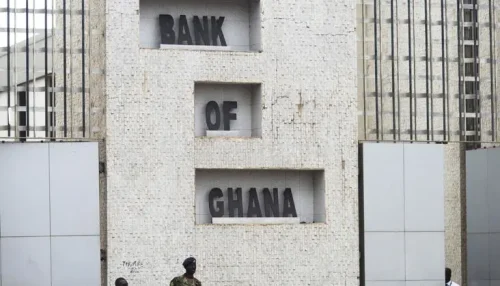 Ghana's central bank has urged commercial banks to reduce their lending rates due to the fall of inflation.
Second Deputy Governor of the Bank of Ghana (BoG) Madam Elsie Addo Awadzi said there is a signal of improvement in the macroeconomy.
Speaking at the launch of a collaboration between Absa Bank and Mastercard Foundation to provide loans to small-scale businesses at 10%" on Wednesday, May 10, she said "As the economy picks up and there is a signal of improvement in the macro economy, we expect things to get better. Moments ago before I got here, inflation has dropped to 41.2% for April [2023], from the about 50% some months ago".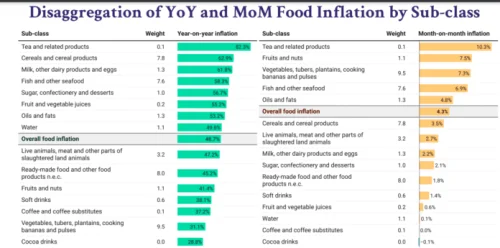 "We as a regulator and at the Monetary Policy Committee project that things will improve. The inflation rate will drop further and lending rates will come down. I, therefore, encouraged you all as banks to emulate Absa Bank and bring the lending rates down further", she added
Furthermore, she said the Small and Micro Enterprises are the backbone of the economy "and especially with the Africa Continental Free Trade Agreement onboard, I want to see more lending to the sector at lower rates so that these Ghanaian businesses can be very competitive".
The inflation rate for April 2023 dropped to 41.2% from 45% in March 2023, the Ghana Statistical Service (GSS) announced on Wednesday, May 10.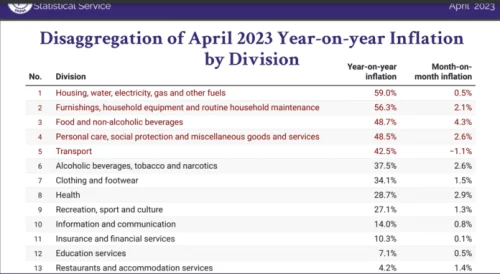 Food inflation went down to 48.7% in April 2023, from 50.8% in March 2023, whilst non-food inflation declined to 35.4% in April 2023, from 40.6% in March 2023.
Inflation for locally produced items stood at 38.2%, whereas inflation for imported items was 43.1%.
Five groups recorded inflation higher than the national average. They were Housing, Water, Electricity, Gas and Other Fuels (59.0%); Furnishing, Household Equipment and Routine Household Maintenance ( 56.3%); Food and Non-Alcoholic Beverages ((48.7%); Personal Care, Social Protections and Miscellaneous Goods and Services (48.5%) and Transport (42.5%).
For food inflation, Tea and Related Products (82.3%); Cereals and Cereal Products (62.9%); Milk and Diary Products (61.8%); Fish and Other Sea Foods (58.3%); Sugar, Confectionary and Desserts (56.7%); Fruit and Vegetable Juices (55.2%); Oil and Fats (53.2%) and Water (49.6%) recorded year-on-year inflation higher than the overall food inflation.