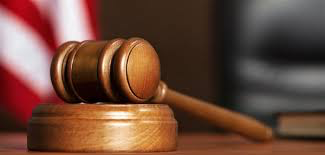 An Accra Circuit Court has issued a bench warrant for the arrest of a 40-year-old teacher for allegedly forging documents for his promotion.
Atta Boadi Senior, who has been charged with forging official documents and altering forged documents, failed to appear in court.
He will be brought to the court presided over by Isaac Oheneba-Kuffour on September 18, 2023.
Police Chief Inspector John Gohoho told the court that Alex Dankwa, is a staff at the Headquarters of the Ghana Education Service (GES), while Boadi is a teacher with the grade of Senior Superintendent II and stationed at Subrisu District Assembly Primary School in the Eastern region.
He stated that on July 31, 2023, Boadi presented a letter sent to him from the GES stating that he had been promoted to the grade of Assistant Director II, to officials at the Services' Headquarters for processing.
Chief Inspector Gohoho said the letter was forwarded to Mr Dankwa for processing.
He said that Mr Dankwa, after reviewing the letter, discovered that it was forged and revoked the promotion.
Boadi went to the GES Headquarters on August 1, 2023, to follow up on the promotion, and when he was questioned about the letter, he bolted.
He was arrested however, and the letter taken from him and turned over to the police.
The prosecution said that GES compiled a list of teachers due for promotion, had them sit an examination, and those who passed were promoted to the appropriate grades and notified in writing.
Chief Inspector Gohoho said further investigation found that Boadi was not due for promotion and had not followed the required process for advancement.
After investigations, Boadi was charged with the offence and brought before court.