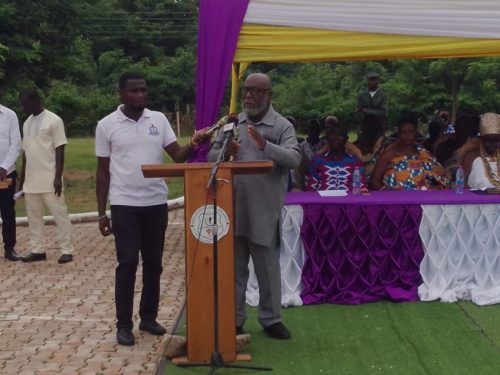 Professor Kwame Karikari Chairman Board of Governors Banka Community Senior High School in the Asante Akim South District of the Ashanti Region has advised Government and Ministry of Education to review the Free Senior High School policy immediately to resolve challenges bedeviling the policy since implementation.
Prof Karikari said, the component of policy must be reviewed aspect be considered for parents to bare some of the cost to reduce the burden and challenges facing the schools which government couldn't
afford.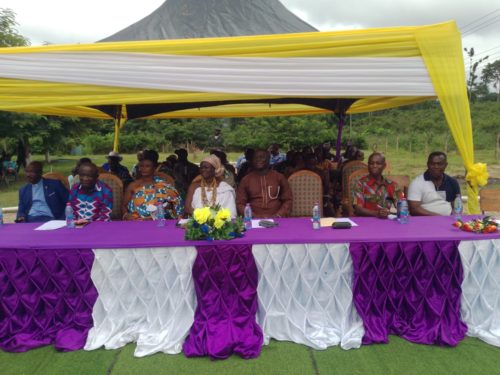 Parents are ready to pay, if there is a way that parents should allowed to pay something to support as well, build the Free SHS so there must be some kind of review, he made this during the outdooring of the Banka Education Development Association and donation of football equipment and sports facilities as part of SRC week celebration.

The National Vice President Ghana National Association of Authors and Publishers (GNAAP) and Managing Director AFRAFRA Ventures and Publication Mr. Saint Godson Kwasi Bash, a native of Banka also advised the students to be disciplined and make education their priority.
Mr Kwasi Baah edged that, education in the past was very difficult, but those who were determined and self-discipline were able to make it, no matter where you comes from or the village your school located, but with discipline and determination can make you a great person in life.

On his part the Headmaster Mr. Christopher Appiah Mensah said the school is facing many challenges like unstable telecommunication network anytime the lights go off, poor lighting system, lack of hostel facilities for the students and accommodation for the teaching and non- teaching staff and many more.