A yet-to-be identified self-acclaimed Man of God has reportedly impregnated at least 10 of his church members in Umuidoko Ogrute In Enugu Ezike, Enugu State.
There are claims that the Pastor lures women desperate for miracles to bed, prohibits them from returning home and sleeps with them at intervals.
It is reported that he was caught on Friday, April 28, when one of his female members revealed to her family that her pastor was responsible for her pregnancy.
Youths in the community allegedly stormed the church, razed it to the ground and threw the said Pastor and his belongings out of their village following the revelation.
A source reports:
"This man has a church and goes to the mountain with his female church members for prayers. It was revealed that 99% of his church members are women who aren't from the community.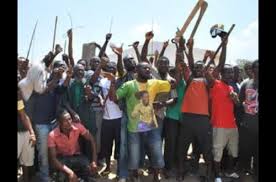 He always gives them visions to help them get married to rich men. The women desperate for a miracle, visit his church for solution and never return home to their families.
We gathered that he takes them to a mountain where he built a small hut and sleeps with them on rotational basis. When the victims get pregnant, he will order them to terminate it.
Unfortunately for him, one of his victims was accosted by her family members and she explained how she got pregnant. Her revelation made irate youth pay the church a courtesy visit.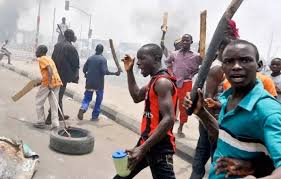 They got there and found other victims whom they set free from the pastor's bondage. They razed down the church and helped him pack his items advising him never to return to the village."
See video of the Cleric being sent out with his belongings below: