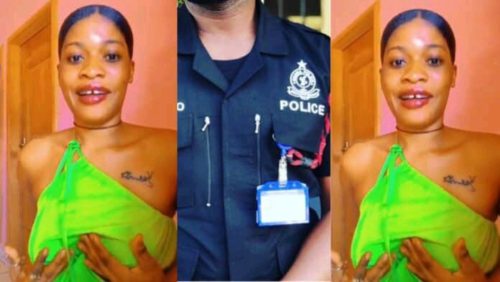 A sad news from Sefwi Edwenase confirms the death of a young beautiful lady known as Josephine.
According to reports Josephine was murdered by her police boyfriend after an outing.
Prior to the incident, Josephine and her police boyfriend had parted ways but he came back to beg for reconciliation.
After Josephine accepted his apology, he convinced her to go on a dinner date with him and it's suspected Josephine was killed after they were done eating and were heading home.
Josephine's body was recovered by the roadside after a pragya driver confessed that his boss (Josephine's police boyfriend) is the one who killed Josephine.
Meanwhile, the police officer is nowhere to be found at the moment as he has absconded