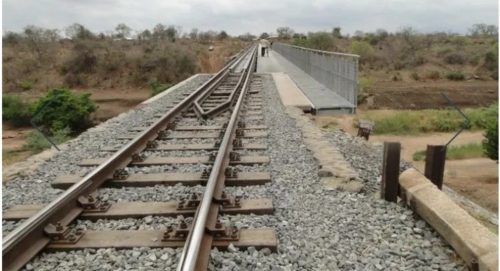 Police in Machinga district have identified two men aged 23 and 22 who got drunk and slept on a railway line where they were killed by a train.
Machinga Police Officer ln Charge, Senior Assistant Commissioner of Police Jane Mandala has identified the two as Chifundo Raphael, 23, and Wilson Kalinde aged 22.
According to Mandala, the incident happened on September 1 at Mphonde Village along Liwonde- Nayuchi railway line at 01:29 hrs.
Mandala said the two were fishermen residing at Nkula fishing dock at Lake Chilwa but on this fateful day they went to Mphonde Village to drink beer til night.
After leaving the drinking joint, they slept on the railway line with their liquor bottles.
"The locomotive coal train M544 was heading to Beira arrived at Mphonde where it hit the two hit the two," said Mandala.
One of the fishermen died on the spot while another one died as he was being rushed to hospital.
Postmortem show that the two died due to severe head injuries.
Meanwhile, Police in the district have been warning people to stop playing on railway lines.
Recently, a man in Machinjiri, Blantyre was also killed by a train as he was reportedly walking on a railway line with headphones on.
Chifundo Raphael hailed from Kalimba Village, Traditional Authority Nsamala in Balaka and Wilson Kalinde hailed from Kalonje Village in Machinga district.