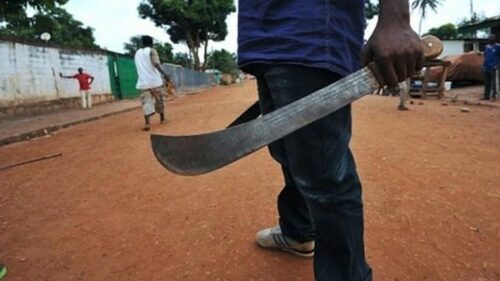 Residents of Aba, a city in Abia State, Southeast Nigeria, are in a state of panic following the gruesome killing and beheading of an Assistant Superintendent of Police (ASP) by unknown gunmen on East Street.
Topnaija reports that the residents are now relocating from the area in fear of possible police reprisals.
The police officer's identity is yet to be confirmed, but sources claim the killing may be related to the death of a gang leader in a gun battle on April 23, 2023.
According to police sources, the criminals opened fire on the police as soon as they spotted them, leading to a chase that ended at the Orji Uzor-Kalu Vridge linking Ngwa Road, Pepples Road, and Akpu Road.
The gang leader was killed when he jumped into the Aba River to escape.
The killing of the police officer has led to apprehension around East Street, Ngwa Road, Akpu Road, Ndoki Street, Etche Road, and Ulasi Road, all within the Ndiegoro axis, where the criminals have reportedly threatened police and residents.
However, the police have not commented on the incident. Efforts to reach the Abia State Police Command's spokesperson, SP Geoffrey Ogbonna, have been unsuccessful, as he has not answered his calls or replied to a text message sent to his mobile line.