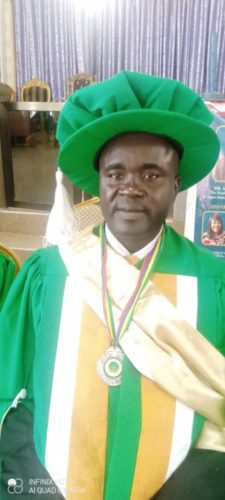 Presiding Elder Dr. Evans Bukuro of Dunkwa Beposo Pentecost church has presented clothes as well as rice, cooking oil and tins of sardines to 50 women to celebrate women.
He has also provided well furnished accommodation for 10 barren women in Dunkwa.
Elder Dr. Evans Bukuro has also provided free sewing machines and startup kits for the unemployed Youth to learn a trade as his personal contribution to poverty alleviation.
He has, therefore, called on well meaning Ghanaians, individuals and organisations to support the needy in society.
Meanwhile, the leader of the Women's Ministry of Dunkwa District Church of Pentecost in the Upper Denkyira East Municipality, Deaconess Mrs. Regina Bukuro, has advised women to add value to themselves and become relevant as wives.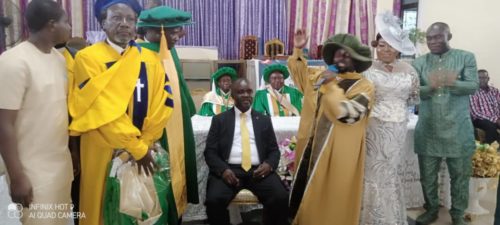 Deaconess Bukuro, the wife of Elder Dr. Evans Bukuro, said it is incumbent on women to explore the various business opportunities and assist their spouses in the running of the home in order not to be a burden.
She said it is not acceptable for women to sit idly at home and wait on their husbands to provide everything for the family in the face of the numerous opportunities to make money to support their husbands.
Mrs. Bukuro who is also a senior Nurse at the Dunkwa Government hospital said
while speaking at a programe organised by the Womens Ministry of Dunkwa Church of Pentecost to support mothers and widows to speaking at occasion , that it is time women changed their mindset and stopped assuming that their husbands had to provide all their needs.
Referring to Genesis 2:18 which said "And the Lord God said, It is not good that the man should be alone; I will make him an help meet for him", Deaconess Bukuro noted that it is time women learn new skills and add value to themselves to support the family and not leave all the responsibilities on their husbands'.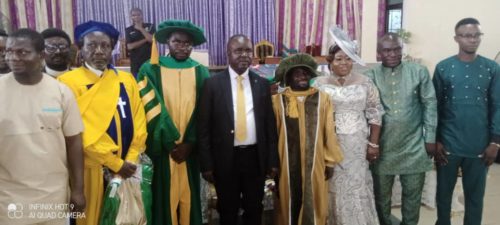 The Deaconess said when an ideal woman focuses on playing her role as a helper she will experience her greatest sense of self-worth and makes the man comfortable in taking decisions to keep the home. E N D