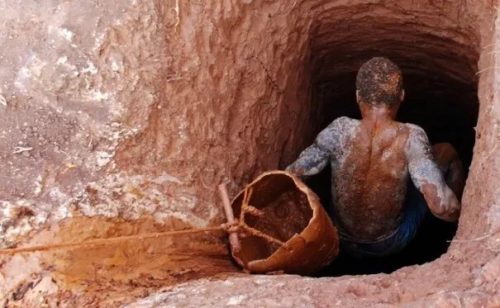 Five people have been confirmed dead after attempting to mine in a restricted area in Tarkwa in the Western Region.
The five, who were employees of the Tarkwa Community Mining, made an attempt to mine in a prohibited area with the help of four others.
The public relations officer of the company, Kwodwo Safo disclosed, "It is quite unfortunate that nine of our workers went there for this unfortunate event to happen."
"We recorded five fatalities and four injuries. So we rushed those who are injured to the nearest hospital."
He said extra measures will be put in place to prevent others from accessing restricted areas for mining activities.
"This is the first time it is happening. It has actually given us a blow and we've put measures in place," Safo said.