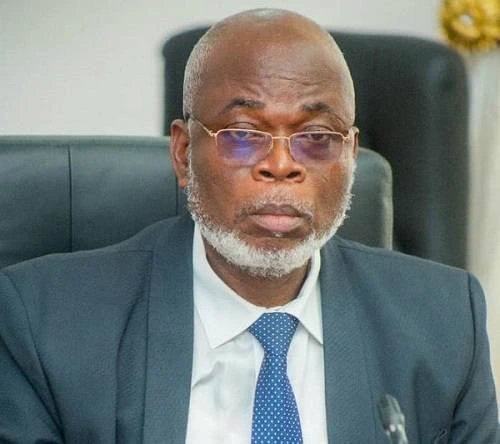 The Public Accounts Committee (PAC) has ordered the arrest of Isha Mokoanu, a con­tractor at Wenchi, for failing to supply con­ference table and 50 chairs to the Tain District Assembly in the Bono Region.
The Chairman of PAC, Dr James Klutse Avedzi, called on the National Intelligence Bureau (NIB) to appre­hend the contractor, at the committee's sitting at Sunyani, yesterday.
According to the Auditor Gener­al's report, Ms Mokoanu, Director of Mokoanu Holding Enterprise, received GH¢193, 100 as mobilisation fund for two contracts she (entered) signed with the Tain Distrct Assembly in 2017.
The report indicated that Ms Mokoa­nu was awarded GH¢ 185,000 contract to construct fire station for personnel of the Ghana National Fire Service.
She received a mobilisation fund of GH¢29,250, but failed to honour the contract. Ms Mokoanu was awarded GH¢164, 500 contract to supply confer­ence table and 50 chairs to the assembly and never honoured the contract.
The Auditor General, however, directed the assembly to recover the amount from Ms Mokoanu with the prevailing Bank of Ghana Interest rate. Ms Mokoanu has however absconded and could not be traced.
This came to light at the public hear­ing of the PAC sitting in Sunyani, in the Bono Region.
The Tain District Chief Executive, Dr Lucy Acheampong, told the Com­mittee that several letters written to the contractor to retrieve the money had not yielded any positive result.
She explained that the contractor had failed to respond to the Attorney-Gen­eral's letter demanding payment of the amount.
Yesterday's sitting by PAC was the turn of the assemblies from the erst­while Brong Ahafo and Ashanti regions and the Senior High Schools.
Sunyani Municipal, Kintampo North and South, Sene West and Atebubu Amantin were some of the assemblies that appeared at the hearing.
Common infractions, which was detected by the Committee, included the failure of most of the assemblies to comply with the use of the GIFIMIS payment system.
The PAC at an earlier sitting at Sunyani referred the Principal of Sefwi-Wiaso College of Education in the Western Region, Dr Emmanuel Carsarmmer, to the Attorney-General Department for prosecution on alleged procurement breaches.
The College of Education had pro­cured goods and services amounting to GH¢276,872 without going through the procurement process, which was in vio­lation of the Public Procurement Act.
The PAC hearing at Sunyani was to attend to infractions committed by the technical universities and Colleges of Education as captured in the 2021 Auditor General's report.
It was also to ascertain whether en­tities covered by the Auditor General's report have responded to its recom­mendations and that of the committee.