Finally, the KMA led by Hon. Samuel Pyne has officially outdoored the HORESD project at the Jubilee Park, Kumasi.
Its implementation is scheduled for 1st November,2023.
This project seeks to tackle solid waste in the Central Business District (CBD) and selected communities with 1,000 waste bins across..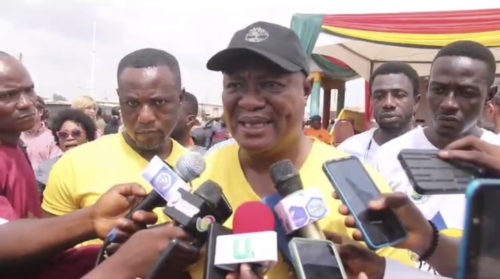 In the speech of Hon. Samuel Pyne, he stated that, "today mark a significant occasion in our collective stride to overcome the sanitation menace bedeviling our city, the implementation of the "Holistic Reinforcement for Sustainable Development,".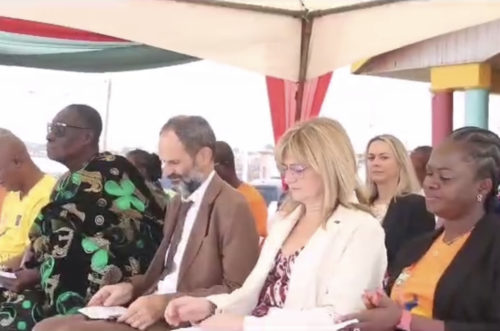 Hon. Pyne acknowledged the generous contribution and grant from the European Union under the Local Authorities Partnerships for Sustainable Cities in 2021.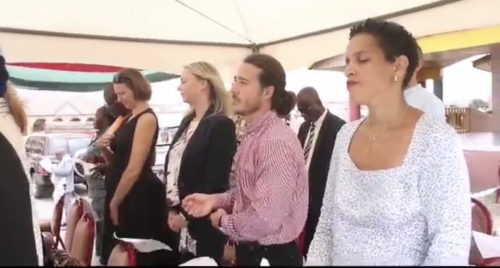 He was speaking under the theme "KEEP KUMASI CLEAN; LET'S RECYCLE." This he indicated ties in with his vision for Kumasi under solid waste management the evidence of which we are all witnessing.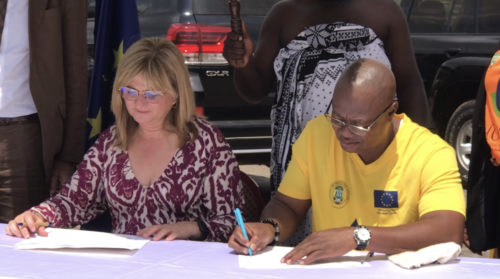 Hon. Pyne among others touched on the commitment to promoting the Circular Economy, community buy-back program, resourcing waste pickers with PPE'S and training. The rest were the formation of the Territorial Management Group (TMG) and Technical Working Group (TWG) whose plans and expertise have brought us this far.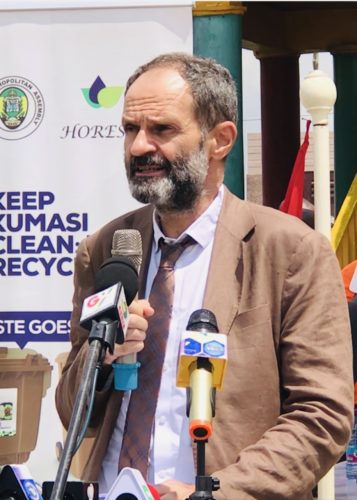 The Head of Cooperation who is also part of the EU delegation to Ghana, Mr. Massimo Mina in a remark stated that, in Ghana it is estimated that about 100 tonnes of waste is generated daily and only 10 percent of it is recycled.
He was happy that the EU, city of Valencia and Manra in Spain have partnered with Kumasi to realise their quests to manage, recycle and reuse waste for the benefits of the people of Kumasi.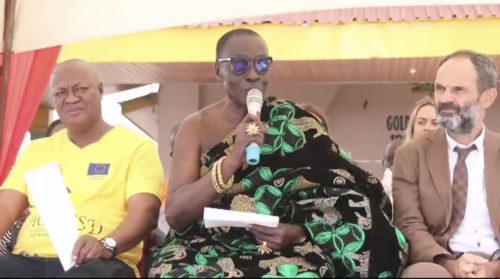 The Chairman for the day was the Asemhene, Nana Ampofo Kyei Baffour II who lauded KMA for such initiative and charged the Assembly to go all out to manage waste especially when the Manhyia Palace has a lot of activities planned for next year in the same regard.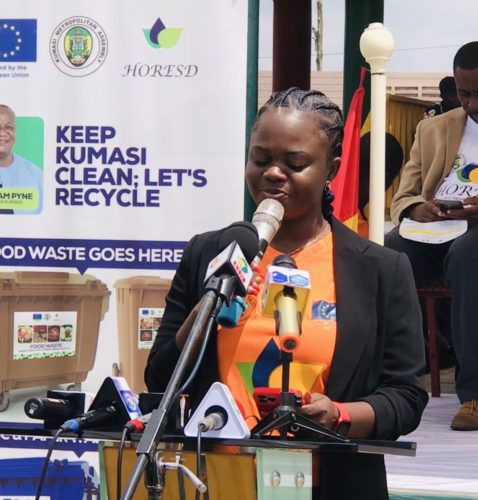 On her part, the program manageress at the ministry of Sanitation and water resources,mrs Charlotte Akwaah-Adjei has underscored the need for key stakeholders in the country to support various MMDAs to come out with policy flamework that will enhance proper management of waste.
She said, proper waste management has resources for generating much incomes to various MMDAs through job creation.
She said,Kumasi metropolitan assembly only produce 120,000 tones of waste daily which she thinks when manage it well can support the city with job opportunity and incomes to the assembly.